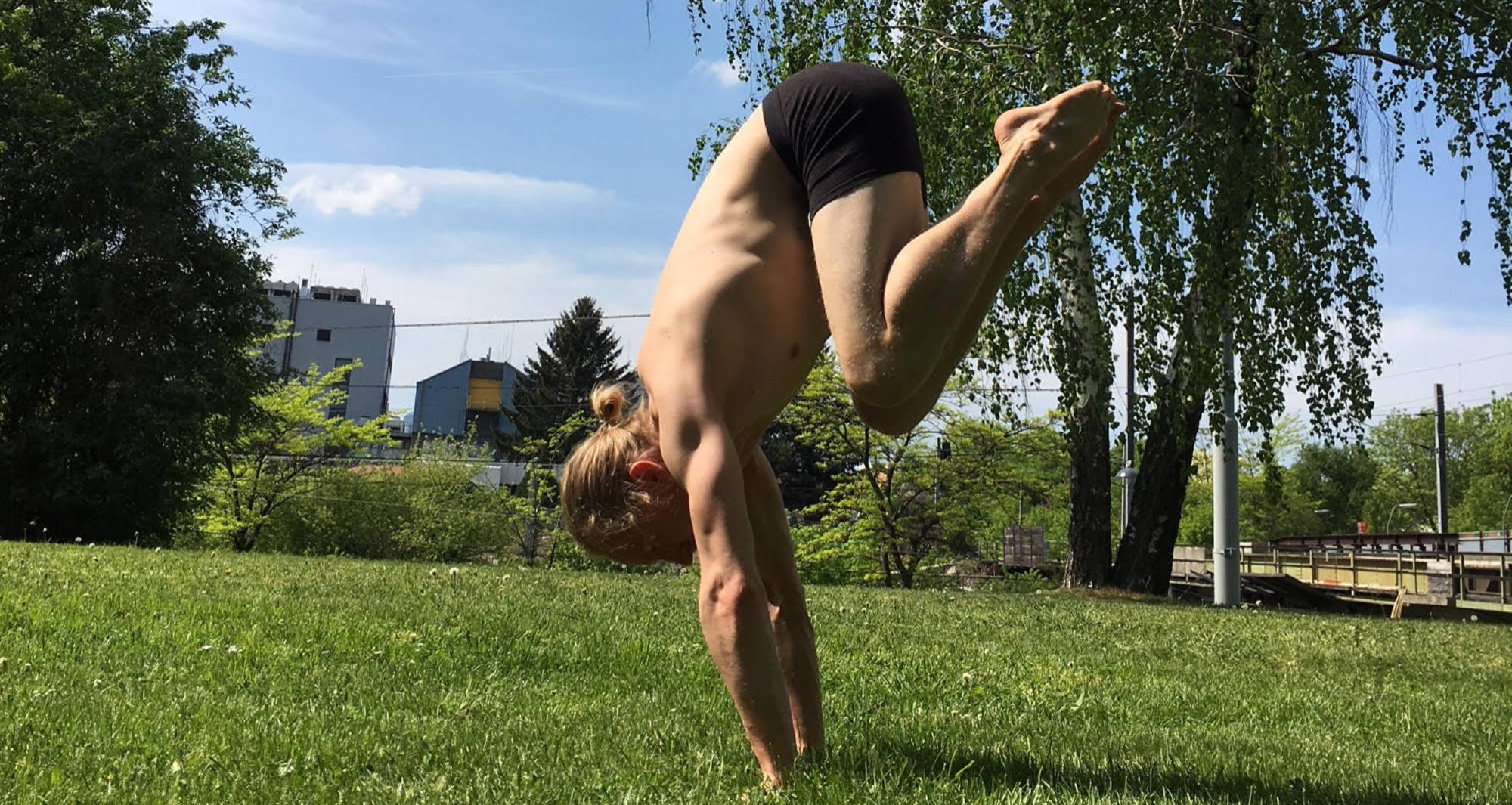 We've covered what to wear to yoga class (hint: don't forget your breathable hemp bra and comfy yoga pants!), but there's one specific topic that still needs to be addressed...what to wear under yoga pants.
While there are many women going commando and men freeballing at yoga class, you might want to think again before ditching your underwear for any form of exercise. The right underwear will keep you comfortable and supported, as well as stave off excess moisture and bacteria growth. These are one of the many things we offer at WAMA. Don't believe me? Find out why hemp underwear is worth it in the latest WAMA Underwear review by Honest Brand Reviews.
SHOULD YOU WEAR UNDERWEAR UNDER YOGA PANTS?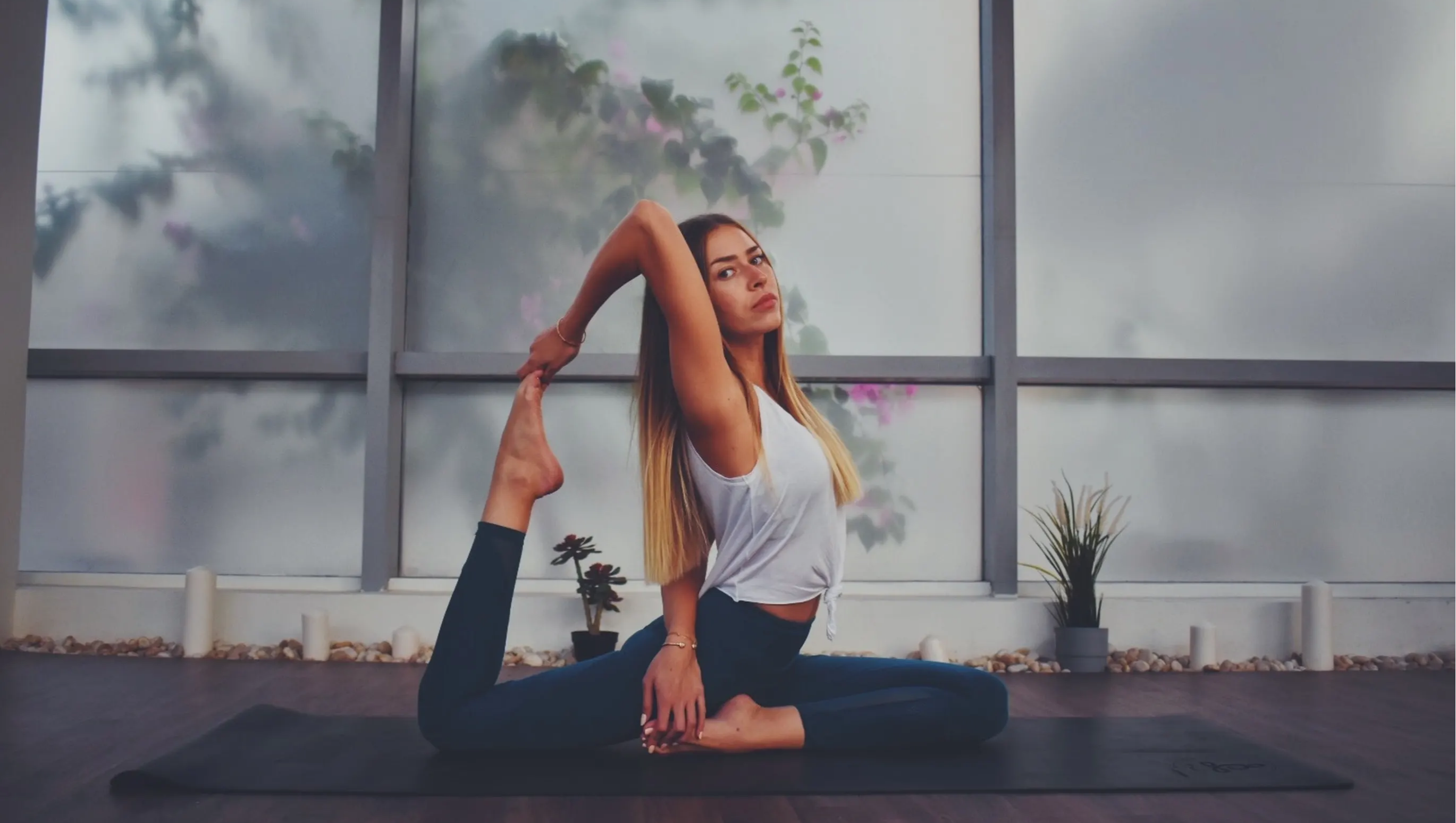 The short answer: yes.
While it can be tempting to go sans undies to avoid panty lines or bunching under your yoga pants, the potential for discomfort, skin irritation, and even infections just isn't worth it. By wearing the right yoga panties or underwear, you can:
Wick moisture and keep things breathable down there, no matter how sweaty your practice is.

Stay comfortable and not get distracted by rough seams, wedgies, or other itchy situations.

Avoid harmful bacteria growth, which thrives in moist environments, especially when you're wearing synthetic workout gear (as so many yoga pants are made from).
WHAT TO LOOK FOR IN YOGA PANTS UNDERWEAR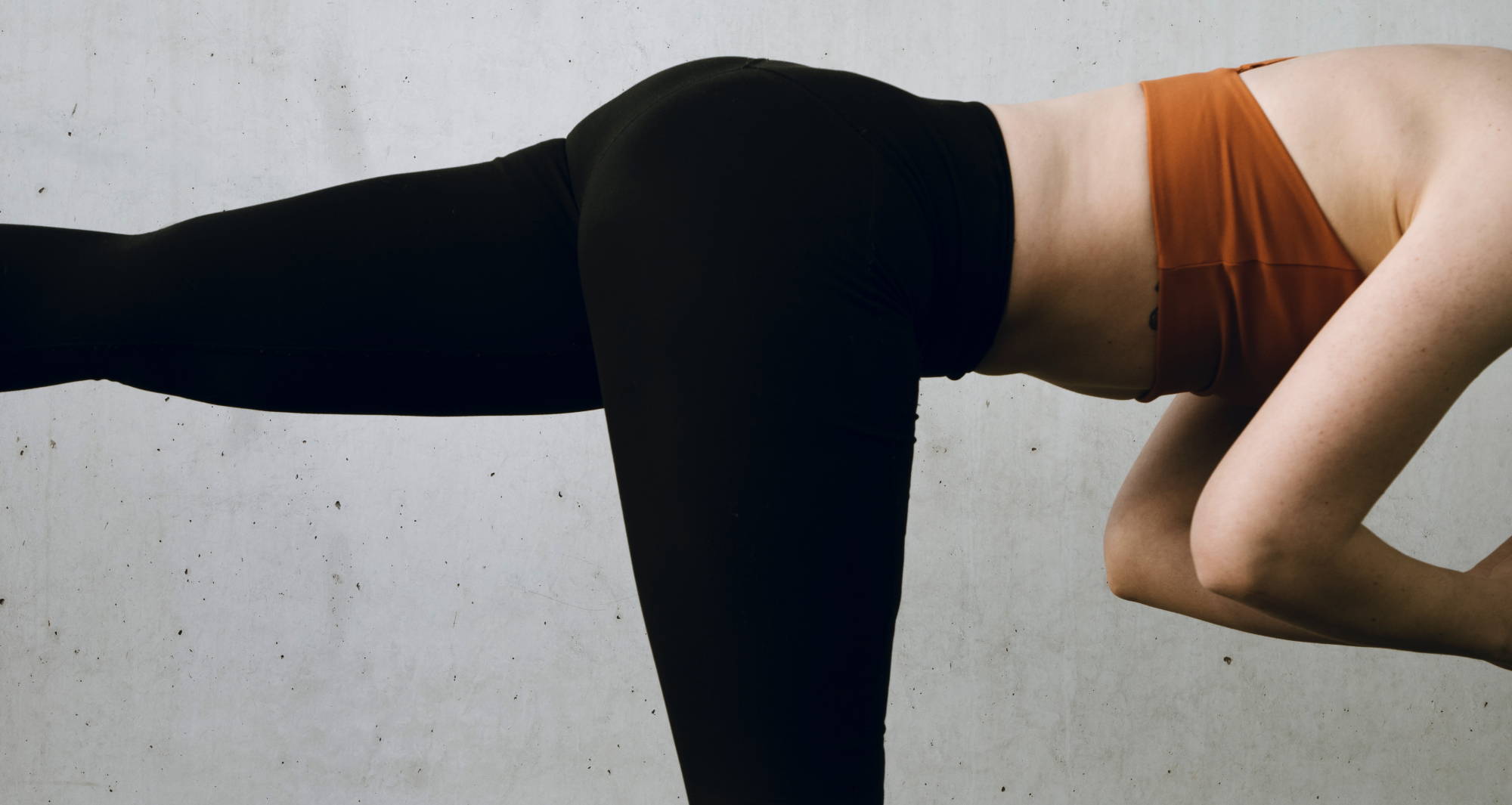 Before getting into the top choices for yoga pants underwear for both men and women, let's go over all the factors you'll need to consider when choosing the best style for your own preferences. At the end of the day, everyone likes a different kind of underwear when working out, but following these guiding principles will ensure you're comfortable throughout yoga class and not distracted by whatever you're wearing to protect your privates.
Comfort:

the underwear you wear to yoga should move with you and barely be noticeable when you're wearing them. This is not the time for complicated lingerie or itchy fabrics!

Breathability:

you need to wear

breathable underwear

to yoga to wick moisture away and keep your downstairs healthy and happy.

Antibacterial:

even better, go for

antibacterial underwear

options like

hemp

—it naturally fights off bacteria growth!

Close fit:

for yoga, you need underwear that's going to move with you and not bunch up under your yoga pants.

Seamless look:

for some, this'll mean always wearing a yoga pants thong to avoid panty lines, for others, it'll mean wearing boxer briefs that fit well under athletic shorts.

Natural fibers:

more than anything else, you want to be wearing underwear made from all-natural fabrics to keep your privates safe and healthy. That's why I always recommend hemp options!
With all those factors in mind, let's take a look at the top three yoga pants underwear options for both men and women so you can figure out the best choice for you!
WHAT TO WEAR UNDER YOGA PANTS FOR WOMEN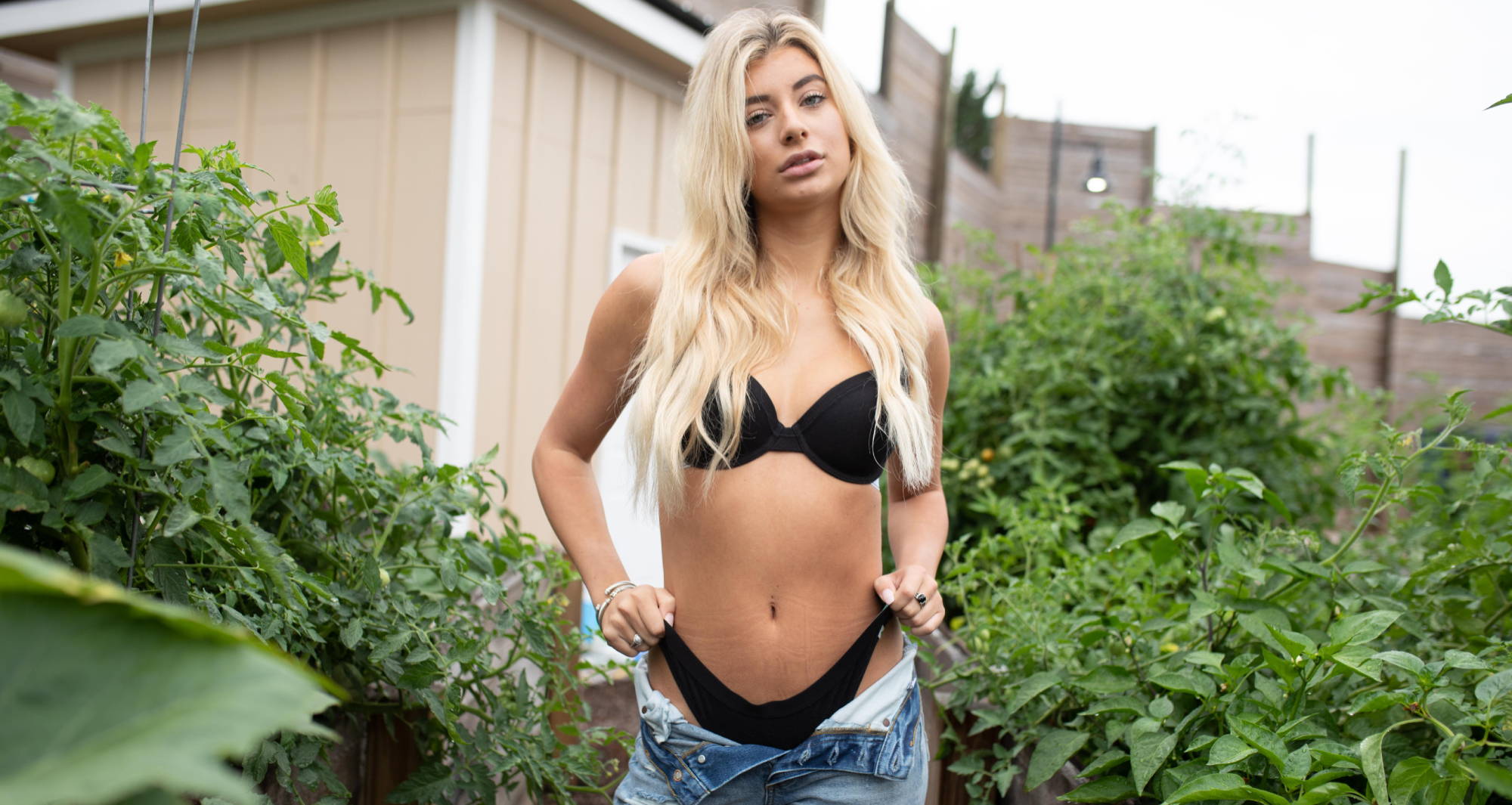 Thong underwear is one of the most popular underwear choices for women who practice yoga. For many, yoga pants and thongs are a match made in heaven because thongs eliminate the chance of a visible panty line and create a clean, smooth look from the back.
While yoga pants and thongs are comfortable together, wearing a thong for extremely intense sessions could irritate the sensitive skin down there, so take note of any friction you experience and adjust what you wear accordingly.
Women wanting to avoid visible panty lines

Lower impact yoga classes that don't get as sweaty

Those who wear thongs regularly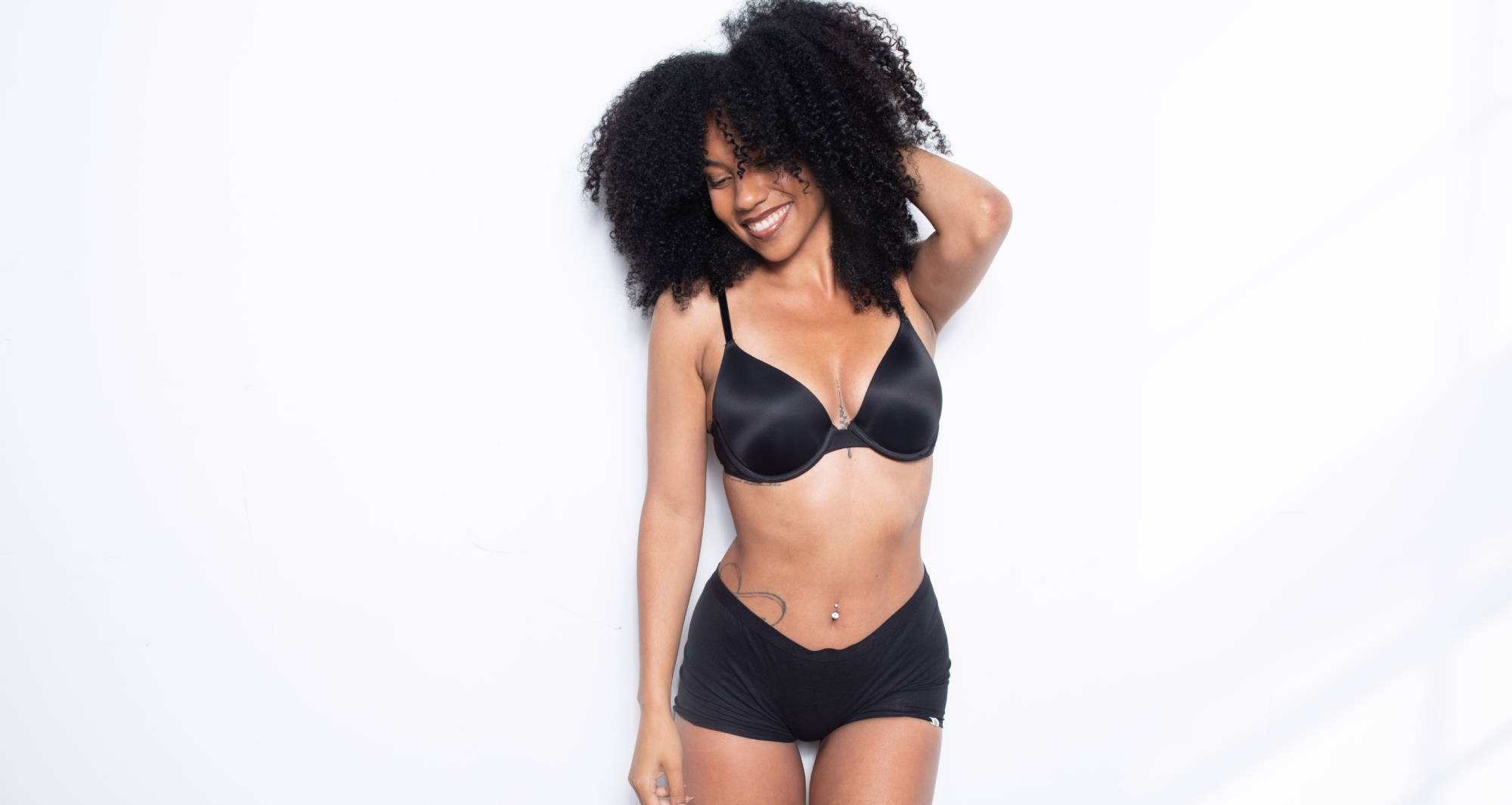 Boy shorts underwear is rising in popularity as yoga panties, as more and more yoga classes go online and people practice more often at home. That's because if you're comfortable doing so, you can wear boy shorts underwear on their own instead of throwing on yoga pants or shorts over top.
Many girls wear boxers to lounge in, and if that's you, you'll love wearing boy shorts to yoga class. They don't ride up or bunch, and allow a full range of movement as well as great breathability for sweatier classes.
At-home yoga practice or online classes

Women who are comfortable wearing small shorts to workout

Sweaty classes like hot yoga or power yoga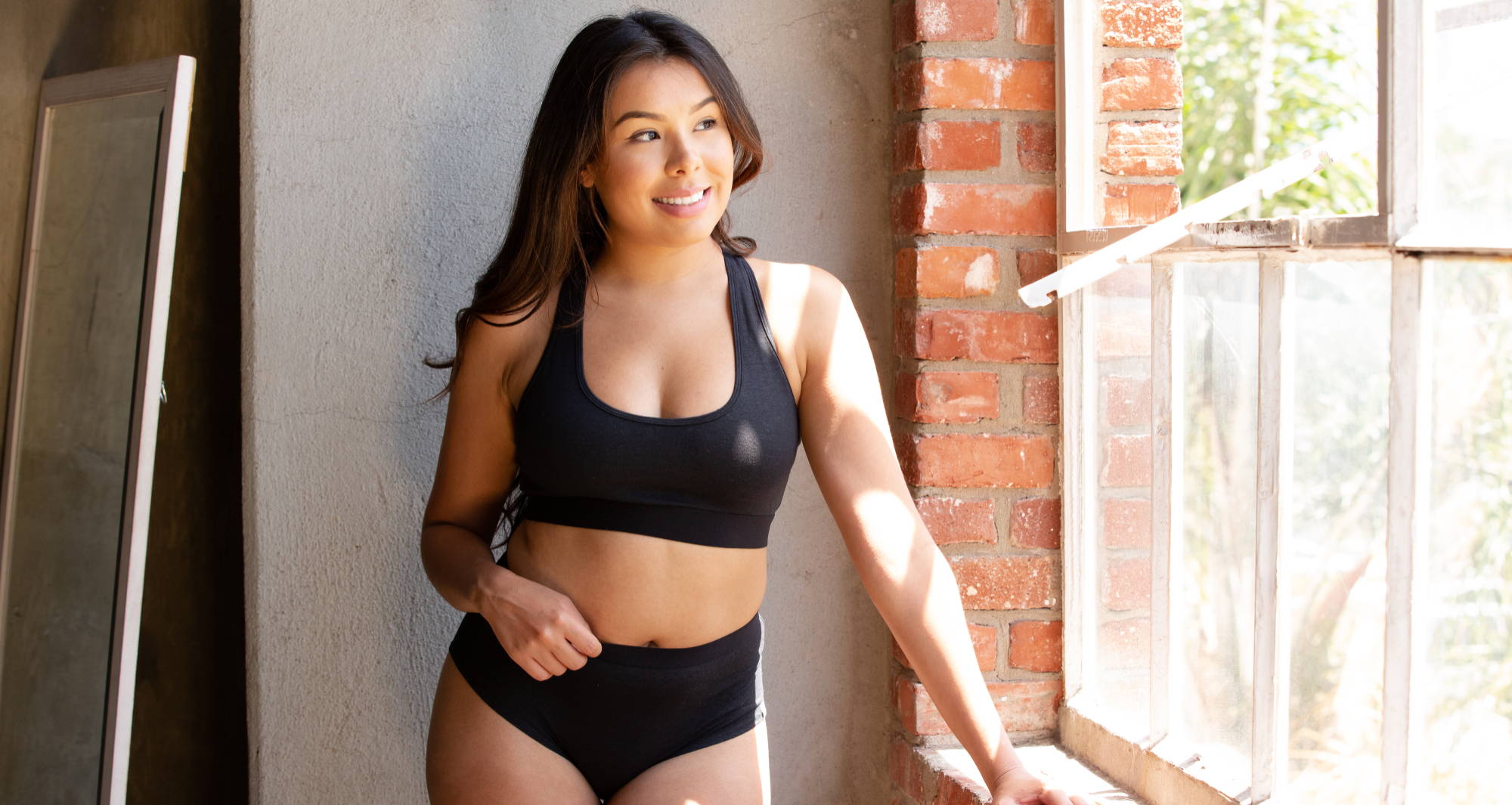 Personally, high waisted underwear is always my top choice for what to wear under yoga pants. Especially with the colder weather, I often want to wear more than just my boy shorts during yoga class.
High waisted underwear is ideal to wear as yoga panties because so many yoga pants and exercise leggings these days come in a high waist fit. Wearing high waisted underwear creates a seamless look under high waisted bottoms, and leaves me feeling nice and secure no matter what yoga pose I'm in.
Those who always wear high waisted yoga pants or leggings

Women who don't find thongs comfortable

All ranges of classes, from low impact to Bikram
WHAT TO WEAR UNDER YOGA PANTS FOR MEN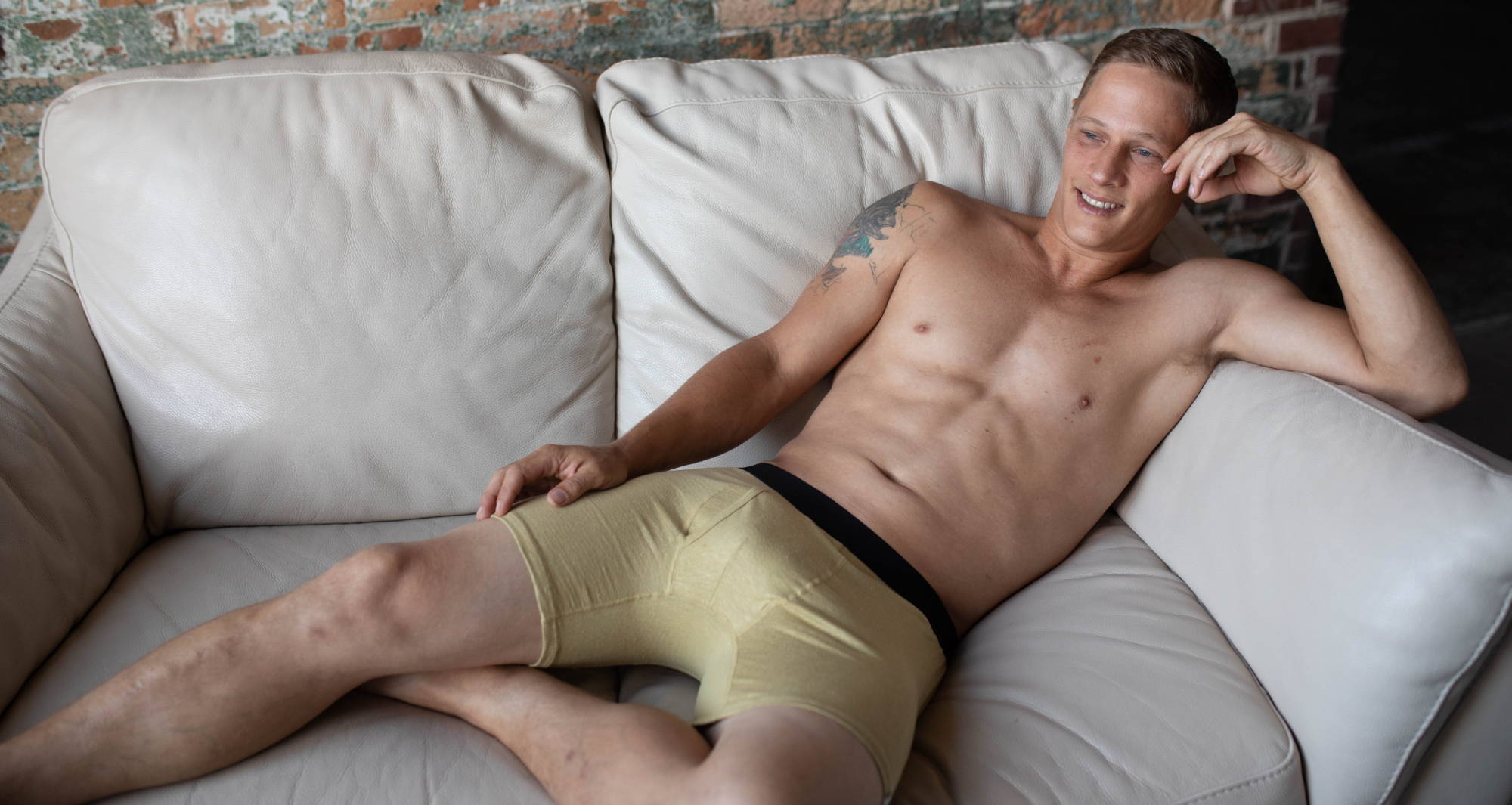 Mens boxer briefs are many men's favorite style of underwear for day-to-day living, so it makes sense that wearing boxer briefs to yoga class is a popular option as well. Boxer briefs are cut like boxers, so they extend to the mid-thigh, but they fit tight to the body like briefs do.
This makes boxer briefs perfect for yoga class, because they'll stay put and won't move around no matter what yoga pose you're twisting into. For men practicing at home, you can even wear boxer briefs on their own to do yoga, no need for yoga pants or athletic shorts!
Men who like to wear boxers normally

Those who prefer a longer style of underwear

All class levels and intensities, from yin to hot yoga
Enjoy the fit of boxer briefs but after something a little shorter for greater range of motion? Then trunks underwear is the best option for you. Trunks are nearly the same as boxer briefs, but they don't extend as far down your thigh, making them a favorite of men with shorter legs in particular.
Much like boxer briefs, feel free to wear your trunks underwear on their own next time you're doing an online yoga class. This underwear style is particularly great for yoga classes that require a lot of movement or flexibility: with the reduced amount of fabric on your leg, you'll be able to get even deeper into each stretch.
Men who find boxer briefs to be too long

Wearing on their own as exercise bottoms

High intensity yoga classes, like power yoga and Bikram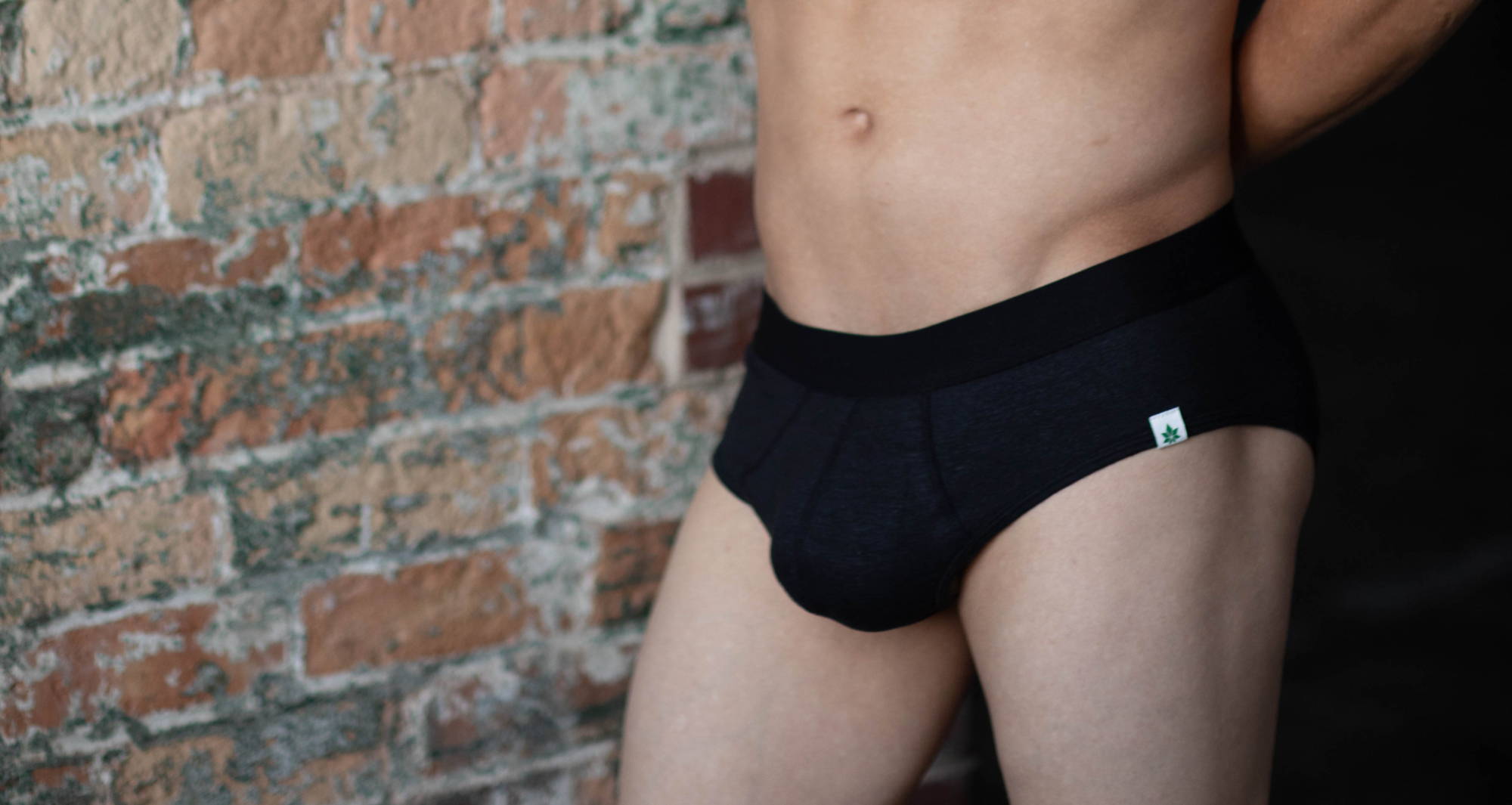 While boxer-style underwear are popular with many, mens briefs still hold an important place in many men's lives as the ideal underwear style to exercise in. That's because briefs offer the greatest sense of safety and security: your package is heavily supported in briefs and won't move around no matter what pose you're in.
So for men who want the highest level of support, briefs are the way to go. On top of that, they're great as yoga pants underwear, because unlike boxer briefs or trunks the hems won't bunch up underneath tight pants.
Men who don't like boxer style underwear

Those who prioritize a sense of security and who want to avoid excess movement

Men who like to wear yoga pants and don't want bunching
WHAT TO WEAR UNDER YOGA PANTS? CONCLUSION
Whether you go for a streamlined style like thong underwear or mens briefs, or you prefer to wear your boy shorts underwear or trunks underwear with pride, now you know what to wear under yoga pants! Just remember the key factors in choosing the best underwear for yoga class, and always look for underwear made from sustainable fabrics that protect your privates naturally, like hemp.
You already know I'm partial to high waisted underwear, but what kind of underwear do you like to wear under yoga pants? Let me know in the comments!


---