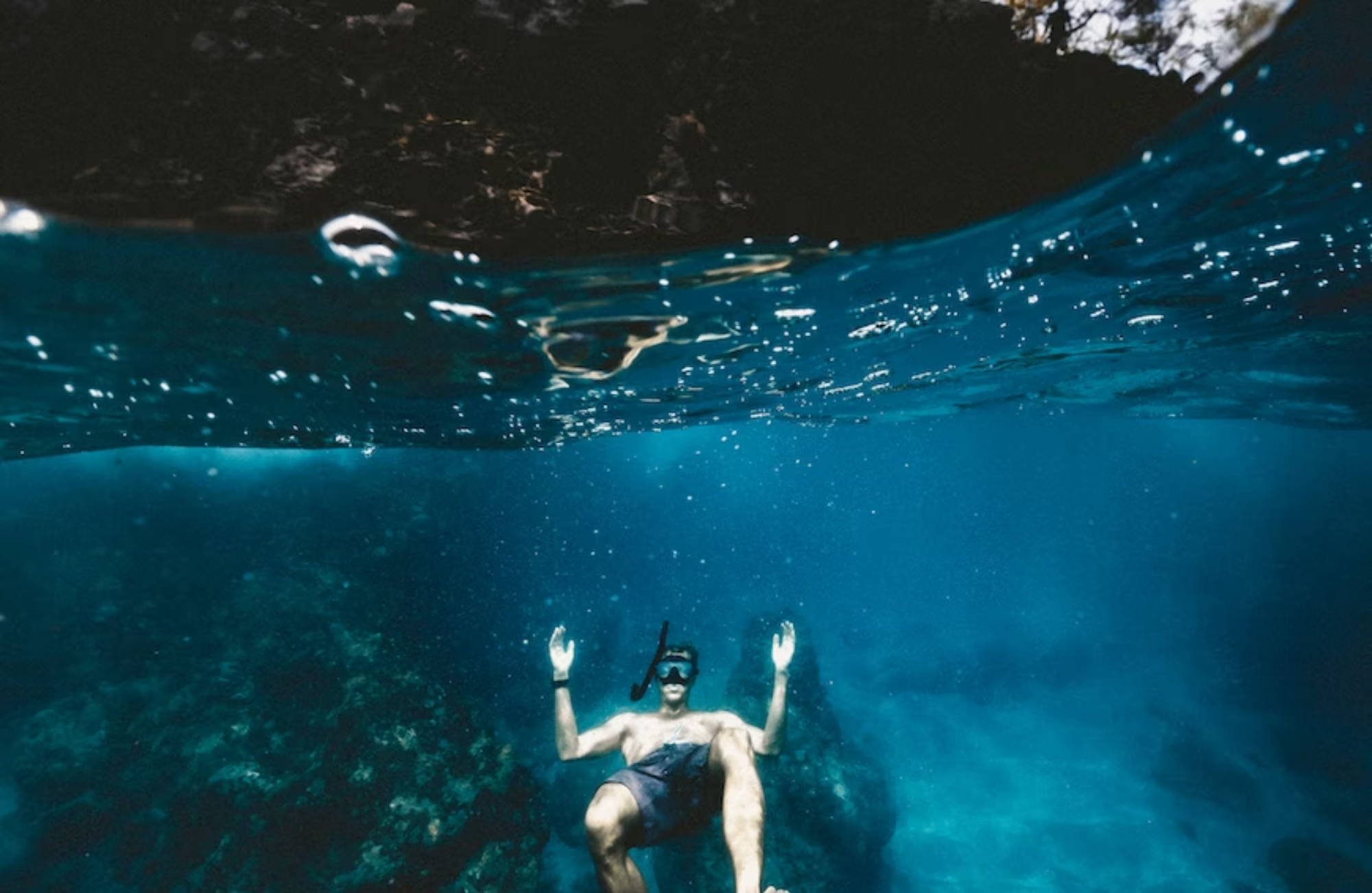 There's nothing like a dip in the water to cool off on a hot day! But when getting ready to go swimming, you might encounter the age old question: do you wear underwear with swim trunks?
I'm usually advocating for men to avoid freeballing because it can cause irritation, and even infections in some cases. But when you're hitting the beach or pool in your swim trunks, you should (almost) always forgo a pair of underwear!
Ditching your drawers when wearing swim trunks can help you stay more comfortable and even help you avoid things like butt acne. Learn more about why you shouldn't wear swim trunks with underwear below!

DO YOU WEAR UNDERWEAR WITH SWIM TRUNKS? 6 REASONS WHY SHOULDN'T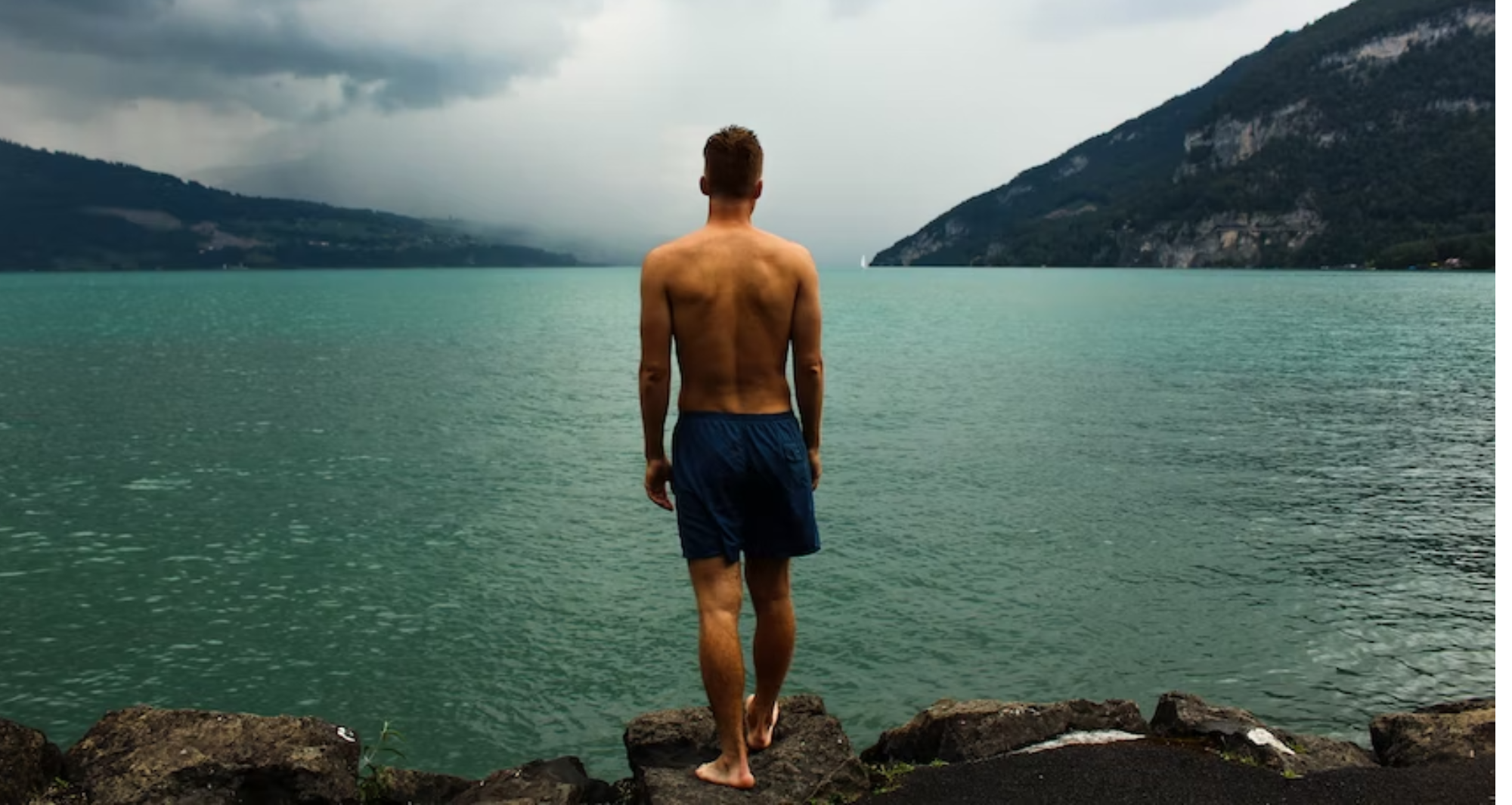 Are you supposed to wear underwear with swim trunks? No! It may seem counterintuitive for an underwear blog to tell you to skip your skivvies. But here are a few very real reasons why you shouldn't wear undies with swim trunks.

1. IT MEANS EXTRA LAUNDRY
Laundry day is everyone's least favorite day. And the more clothing you have to wash, the worse it is. So make it easier on yourself by not adding another piece of dirty, wet clothing to the mix.
Even if you know how to hand wash underwear, it's not worth the time and energy if you could've just worn swim trunks on their own instead. Plus, it saves water and electricity when you wash less clothing, so hooray for doing your part for the planet!
2. IT CAN DAMAGE YOUR UNDERWEAR
Underwear material is not meant for chlorinated or salt water. In fact, both of these can be extremely harsh on soft, sustainable fabrics like hemp.
Plus, just getting your underwear that wet while moving around a lot can make the fabric stretch out. Nobody wants saggy-butt underwear!

3. WET UNDERWEAR = NO GOOD FOR YOU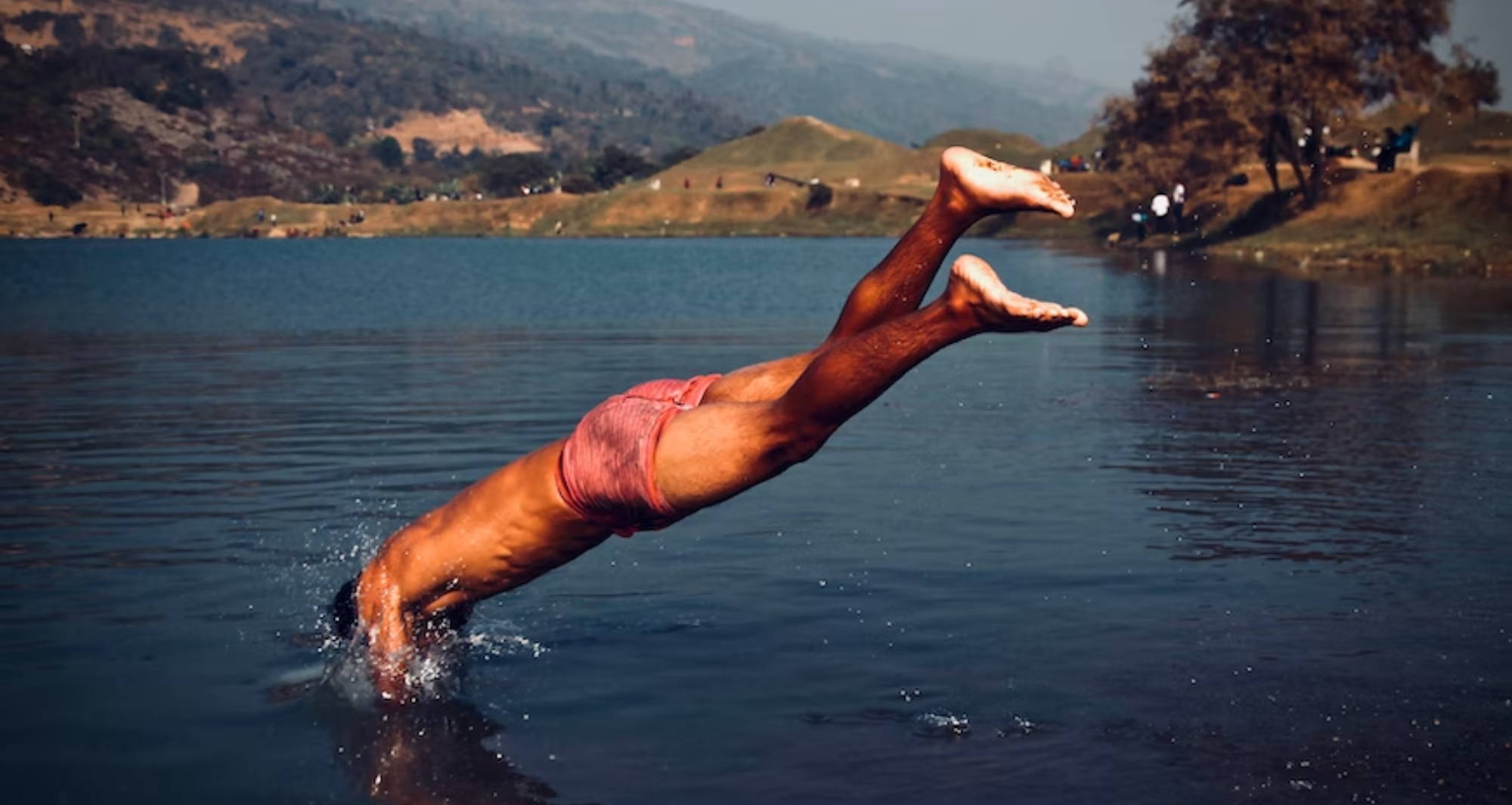 Not only can getting underwear soaking wet for a sustained time damage the underwear, it can also cause problems for you! Most underwear materials aren't exactly quick-dry, so if you swim in them, you'll probably end up spending some time afterwards just hanging out in wet undies.
Wearing wet clothes can increase the spread of bacteria because moisture can be trapped, which is not a fun outcome from a day of fun in the sun! Bacteria can cause everything from a UTI to butt acne. Avoid a bacterial infection by sticking to quick-dry materials for swimming.

4. IT'S SUPER UNCOMFORTABLE
Not only does staying in wet clothing for a long time increase your risk of bacteria spreading, it's also just super uncomfortable. Even if you're wearing your most anti-chafing underwear, there's gonna be some chub rub with all of that wet material.

5. SWIM TRUNKS ARE DESIGNED TO PROTECT YOUR PACKAGE ON THEIR OWN
Most swim trunks come with a netted punch for your most delicate package. Why do we wear underwear if not to protect and support us? So if our swim trunks are already doing that, there's no need for undies!

6. UNDERWEAR CAN RUIN YOUR LOOK WITH SWIM TRUNKS
Why do you wear underwear with swim trunks if all they do is bunch up and show through once you get wet? Seriously, those underwear will bunch up and throw off your whole look as soon as you take a dip! So just avoid the unsightly discomfort altogether by not wearing undies with swim trunks.

WHEN ARE YOU SUPPOSED TO WEAR UNDERWEAR WITH SWIM TRUNKS?
In almost every scenario, the answer to the question, "do you wear underwear with swim trunks?," should be no. But in a few rare cases, it does actually make sense to double up down there.
IF YOU'RE NOT PLANNING ON SWIMMING
For beach or pool days where you have zero intentions of swimming, it's okay to wear underwear with swim trunks. Maybe you're just trying to man the grill, or play beach volleyball, and not swim. In that case, it might make more sense to double up to prevent chafing.
IF YOU'RE WEARING SWIM TRUNKS WITHOUT NETTING
Do you wear underwear with swimming trunks without netting? Yes! Especially if your swim trunks lack length AND netting, underwear can provide support and protection (and, um, protection from an indecent exposure charge…).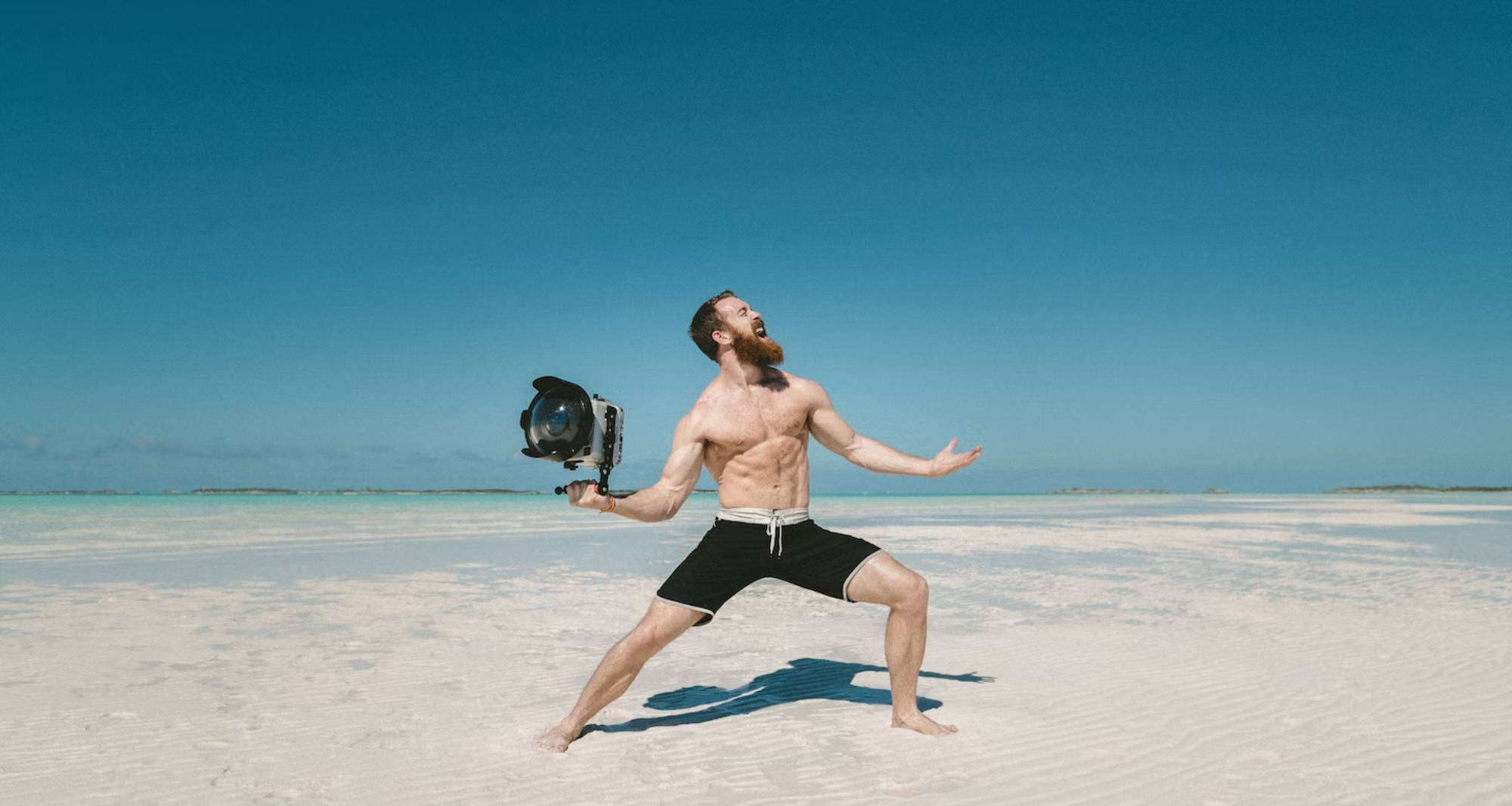 IF YOU WANT EXTRA PROTECTION WHILE PARTAKING IN EXTREME WATERSPORTS
If you're planning on surfing, parasailing, or any other extreme watersports, do you wear underwear with swim trunks? It depends on your preferences, but it could make you feel more protected. As long as you have a way to ditch them once you're out of the water, you'll be good to go!
WHAT TO DO IF YOU DO CHOOSE TO WEAR UNDERWEAR WITH SWIM TRUNKS
If, for whatever reason, you do choose to double up with undies and swim trunks, there's a few things to keep in mind when choosing your undies.
1. CHOOSE A LOW-PROFILE STYLE
Boxers with swim trunks? Not a good idea. They'll bunch up and take on too much water with all of their extra fabric. Instead, go for a low-profile style like men's briefs or trunks underwear. They won't get twisted around your legs.
2. FIND A QUICK-DRY FABRIC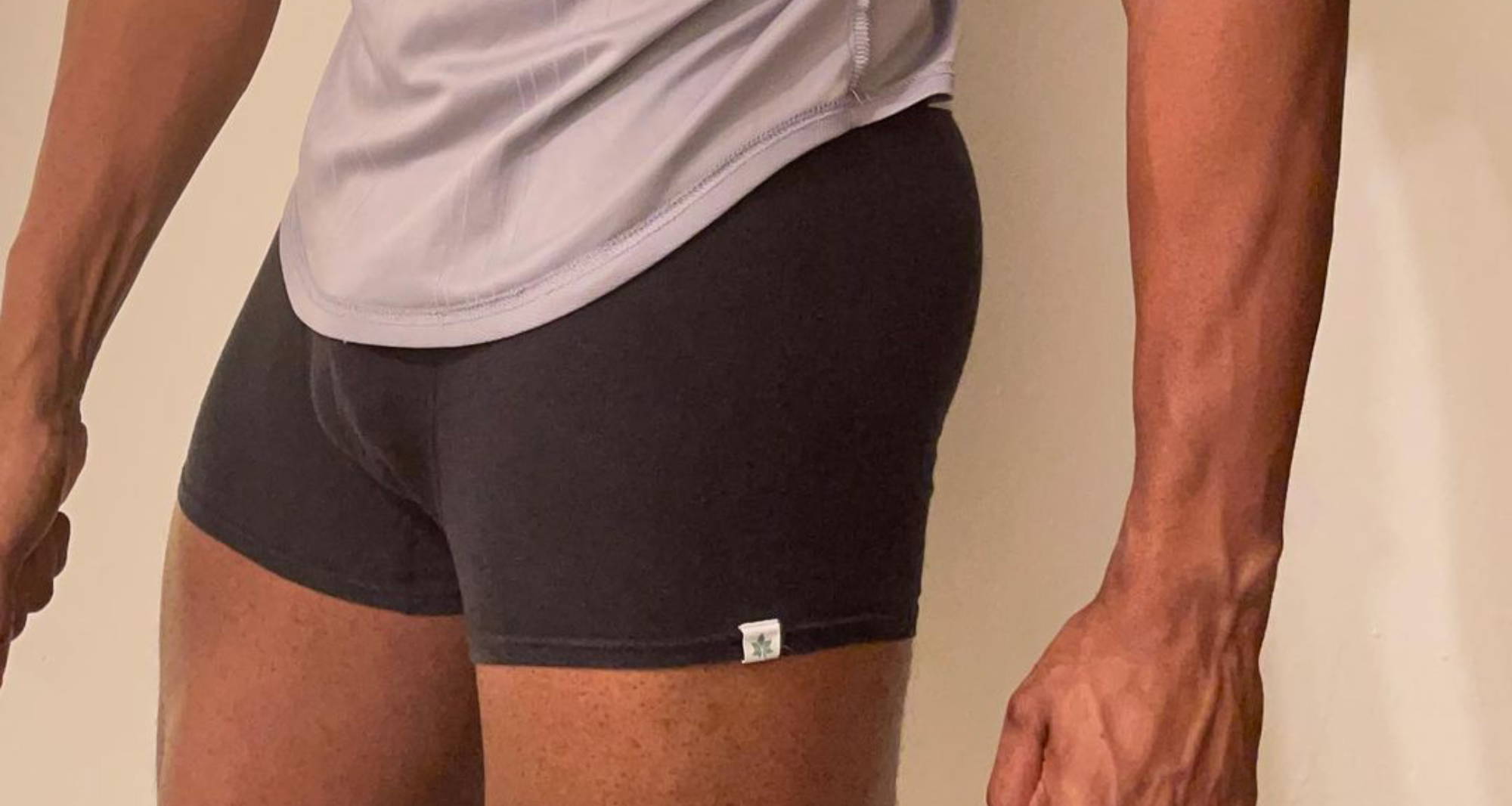 You'll want to find underwear made of quick-dry fabric to avoid infection and discomfort. However, a lot of quick-dry fabrics are synthetics that are bad for the environment. A sustainable alternative is hemp, which is very quick-drying. It also has the added benefit of being a upf fabric, which means your risk of sunburnt balls goes way down with hemp!
3. HAVE A PLAN TO GET CHANGED QUICKLY
Do you wear underwear with swimming trunks? Then, you should have a plan to get changed quickly after getting out of the water! That way, you don't have to spend the day in wet undies, bunching up under your swim trunks. Plus, it'll keep your downstairs clean with less risk of spreading bacteria!

CONCLUSION: DO YOU WEAR UNDERWEAR WITH SWIM TRUNKS?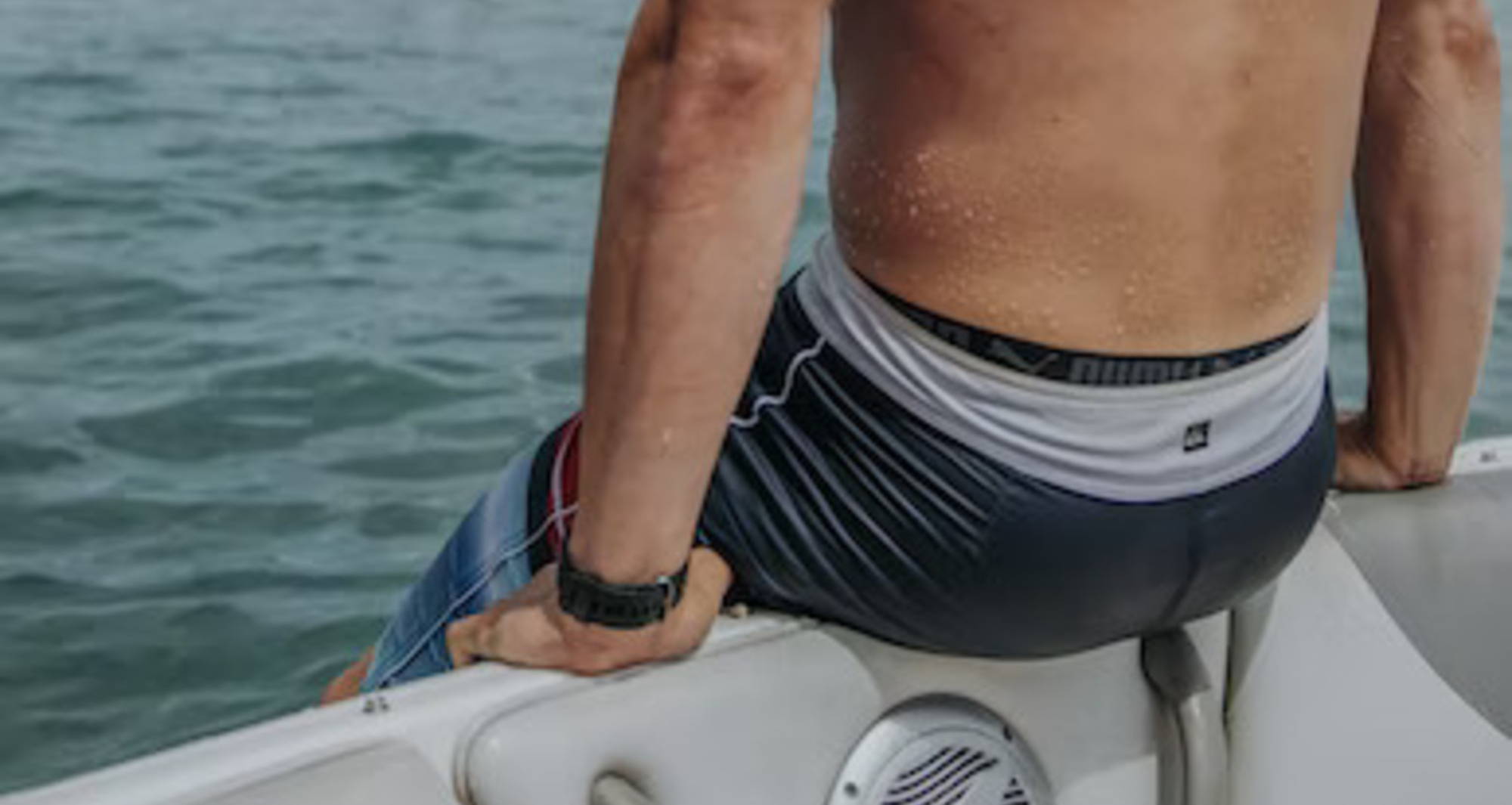 NO, in general, you should not wear underwear with swim trunks! Some circumstances, like a no-swim beach day, extreme water sports, or frisky board shorts, may call for it. But in 99% of cases, it's a resounding no.
You'll avoid spreading bacteria, discomfort, and a fashion emergency by just skipping your skivvies and freeballing in those trunks!
Other than tighty-whities poking out of swim trunks, what's the biggest beach day fashion faux-pas you've ever seen? Let's hear your best stories—share them below!
---