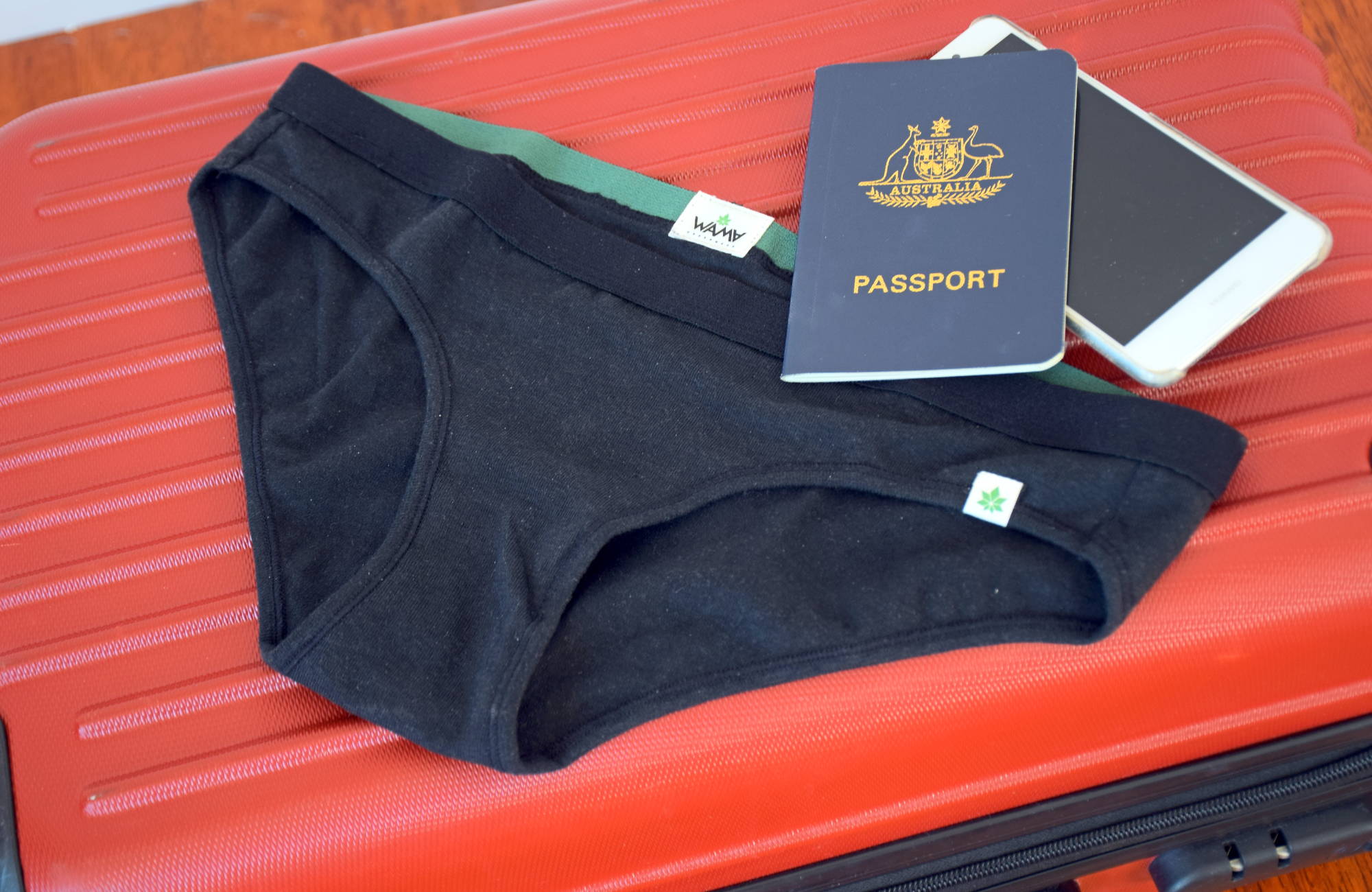 Are you in the midst of planning/packing for a trip? Lucky you! Let's make things even smoother by learning how to fold underwear for travel! It may seem a little unnecessary, but properly folding your underwear will give you more space and help to keep your undies organized!
If you favor minimalist clothing and have a condensed wardrobe, chances are you already know how to organize underwear. Stick with me though, we've got a lot of different methods to go over so you might discover something new you wanna try! For my fellow maximalists, have patience. Knowing how to fold underwear may not change your life (unless it does, good for you) but it will definitely save you space in your luggage and free you from the hassle of having to dig through a bag to locate the undies you want. So, without further ado, let's get right to it!
WHY YOU SHOULD LEARN HOW TO PACK UNDERWEAR FOR TRAVEL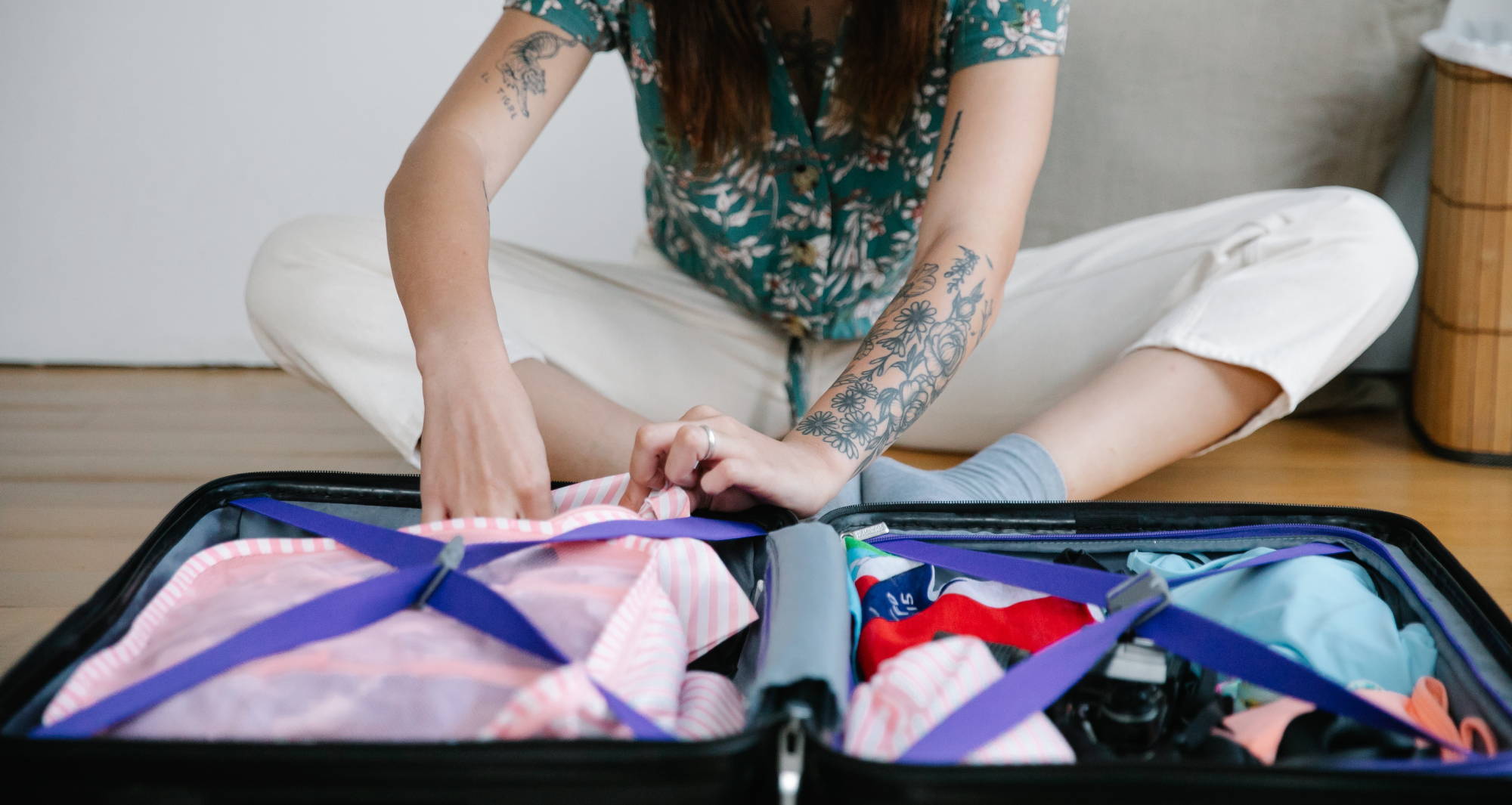 Before we get into the actual folding lessons, let's chat about the benefits of properly folding and organizing your undergarments.
My go-to method for packing undergarments used to be: "shove them in a bag." Easy, but not necessarily what I'd recommend. The only good thing about this idea is that it would keep all of my undies in one place! This method would take up a ton of space in my luggage and would usually result in frantic digging to get the undies I want.
Here's why folding your undies properly is smarter:
Saves Space: As exhibited with my bag method, laziness can take up a lot of space (a little philosophy for ya, as this covers more than just packing). Sure, folding your underwear takes some extra effort but you've dedicated the time to pack anyway! Folding your underwear makes them teeny tiny and allows you to spread them out between your other clothing.

Keeps You Organized: Being able to see all your undies instead of keeping them in a tornado of intimates makes getting dressed for the day a lot less hectic. When you properly organize your underwear you can just spot the pair you want and pop it right on that booty! No furious rummaging necessary.

Keeps Your Undies Smooth: The added bonus is that your undies will be looking fresh and wrinkle free! Even if no one else's eyes will grace your badonk, you can still keep that peach looking smooth and ripe for yourself! (Also, smooth underwear = smooth clothing).

Reduces Stress: A good place to start packing is to ask how many pairs of underwear should I have with me? Bringing only what you need and keeping it all organized is an easy way to preserve your own sanity because clutter is a known cause for stress.
HOW TO FOLD UNDERWEAR FOR TRAVEL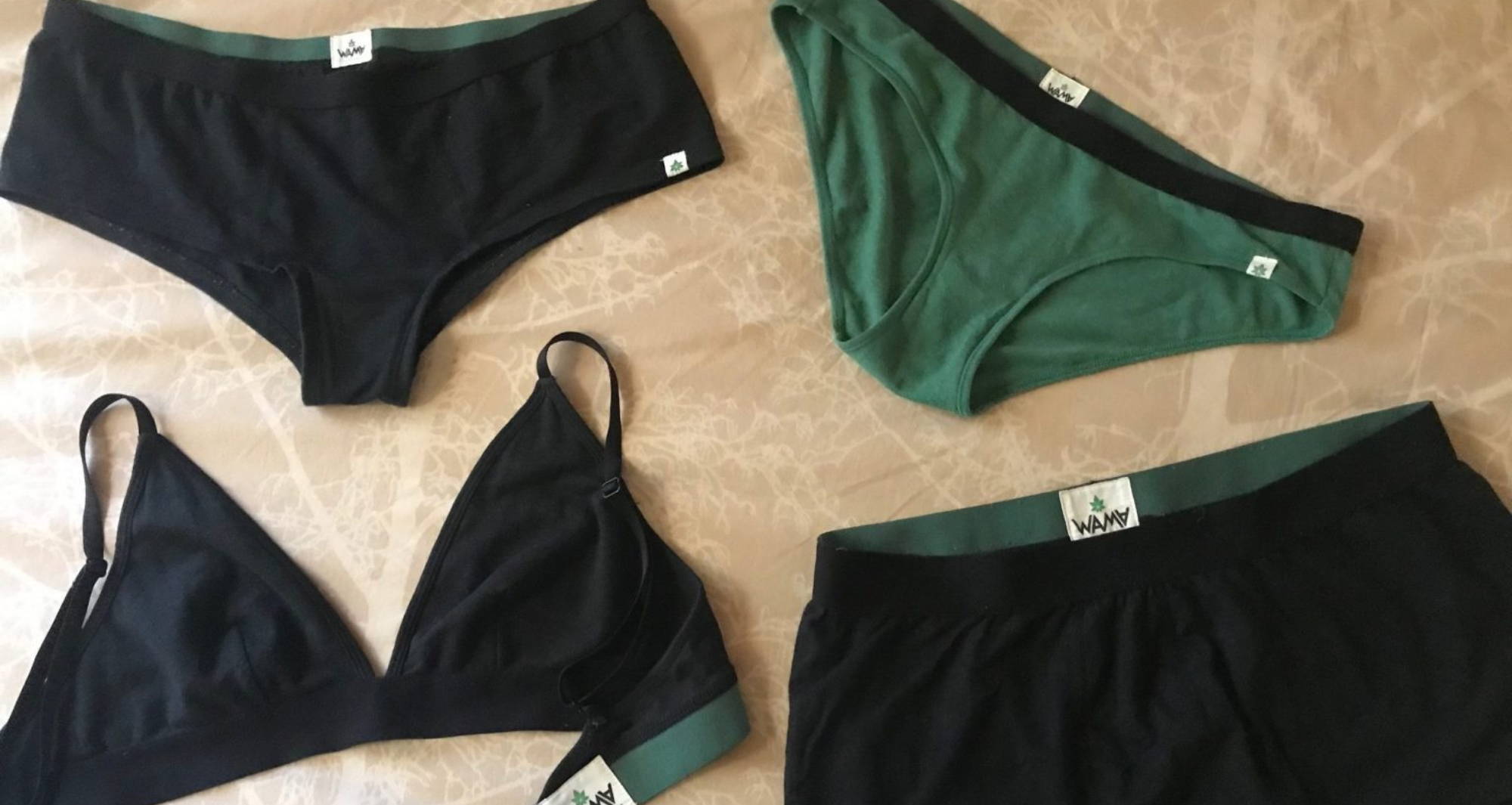 Now that we're all excited to bring some ease and practicality into the packing process let's dig right into how to fold underwear for travel!
HOW TO PACK UNDERWEAR: MEN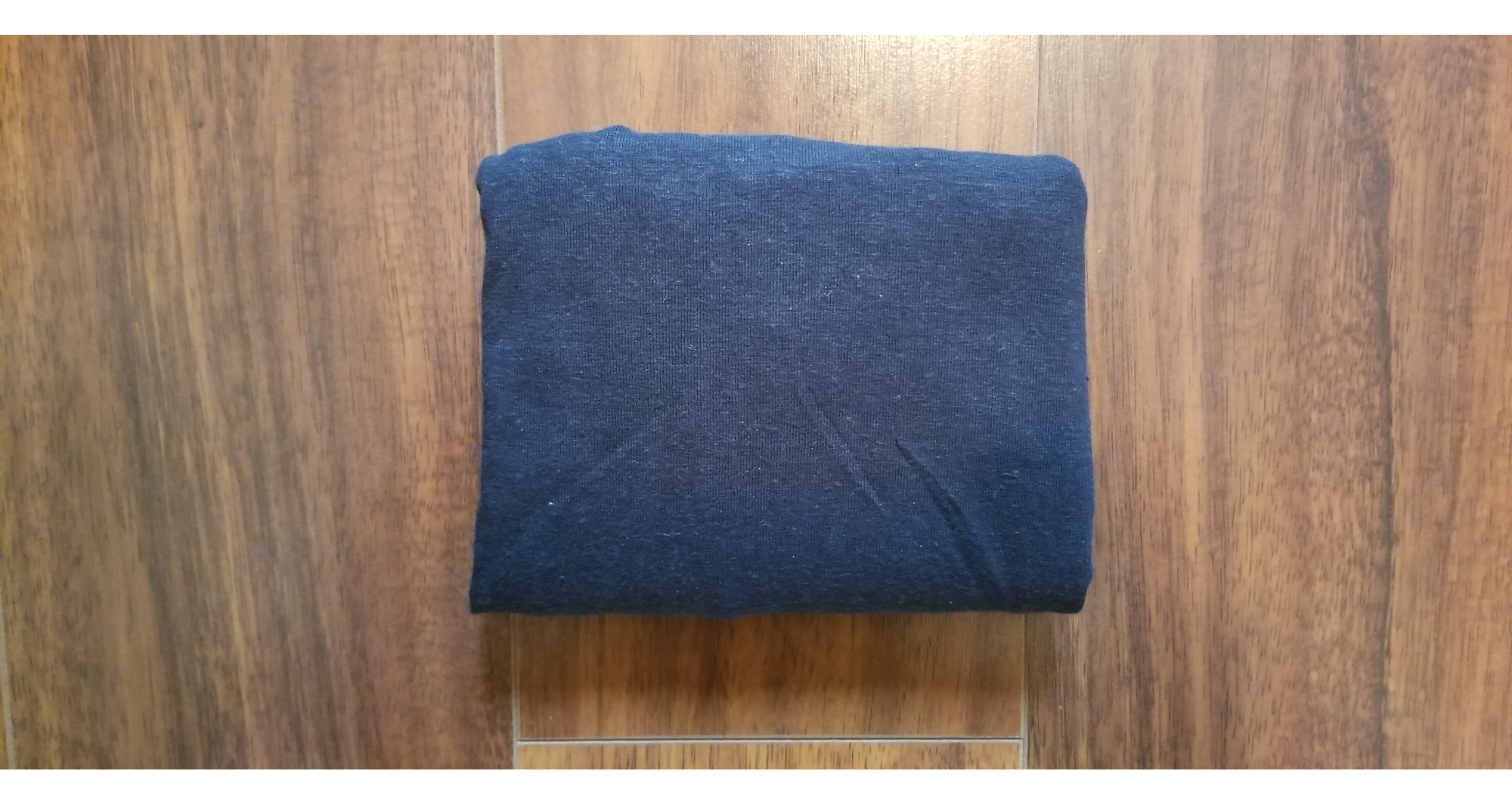 This is an easy folding method that is perfect for travel because it's simple yet compact!
Lay your underwear out flat and smooth with the front facing up.

Grab one side of your underwear and fold it into the middle. Then fold in the other side and you should have yourself a little boxer burrito (adorable).

Fold the top of the underwear (the waistband side) down to the middle.

Hold the waistband open and tuck the bottom part of your underwear up into the waistband.

You should have yourself a neat little square which you can flip over and display, smooth-side-up, in your suitcase!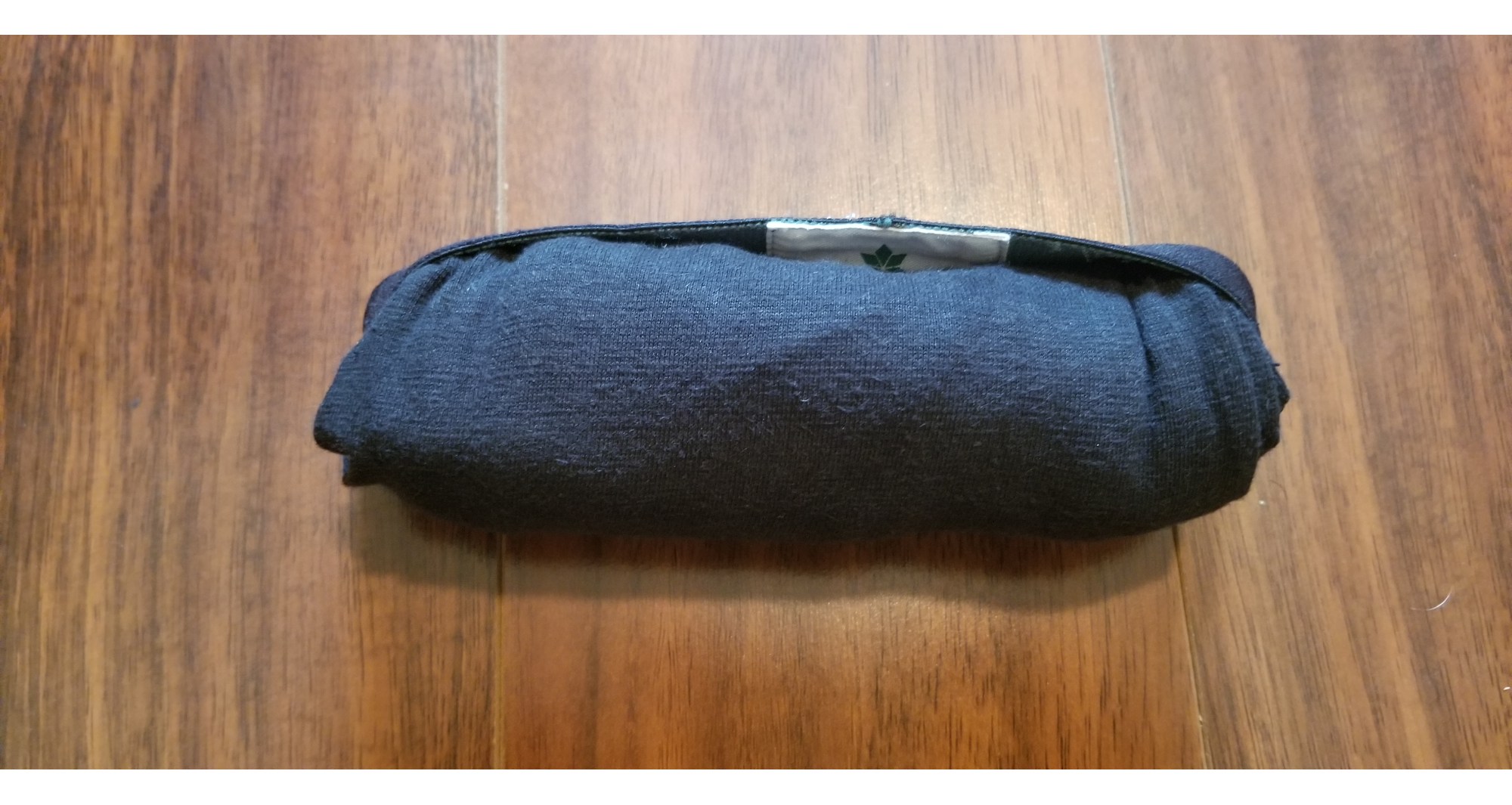 The ranger roll (also known as military style) is the most popular method for folding underwear to save space. This is how to ranger roll underwear:
Lay your underwear out flat and smooth with the front side facing up.

Flip the waistband inside out and pull it about two inches down. The rest of your underwear should still be smooth and flat at this point, with just the waistband inside out.

Fold one side into the middle, then the other. This is the same as the burrito stage from the previous method, with the difference of that tucked waistband.

Hold the bottom of your underwear and roll it up towards the waistband as tight as you can.

Place your thumbs on the top of your little underwear roll. Then, put your index fingers underneath and slip them into both sides of the waistband. Use your index fingers to push the waistband up and over towards the side your thumbs are holding down until the underwear is tucked into the waistband.    
HOW TO PACK UNDERWEAR: WOMEN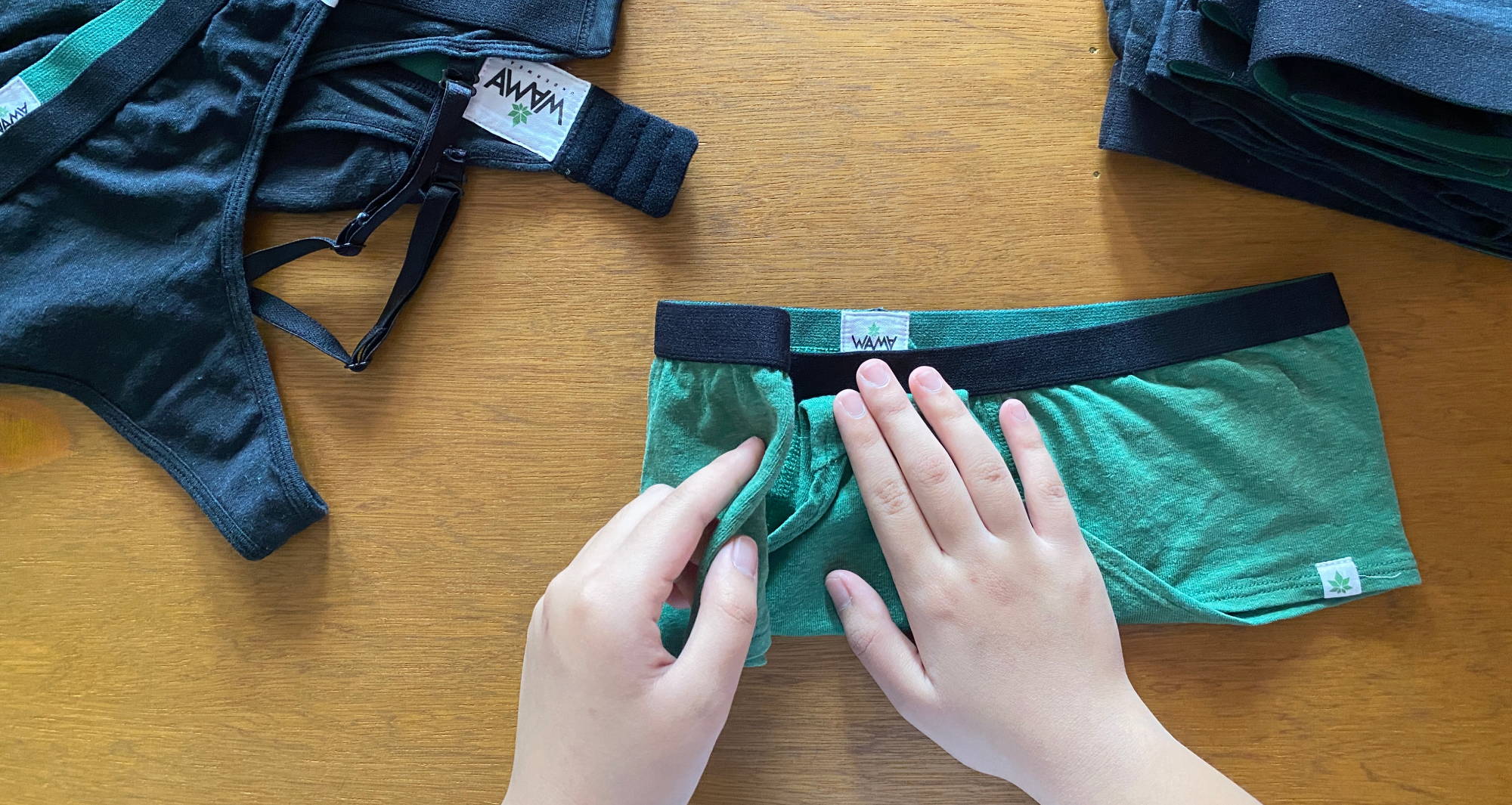 Women's underwear styles like thong underwear and bikini underwear can be a little more finicky to fold because they tend to have a smaller surface area than men's underwear. That said, it's still quite simple to do and the two methods I've got for you are quite similar to those for folding men's undies.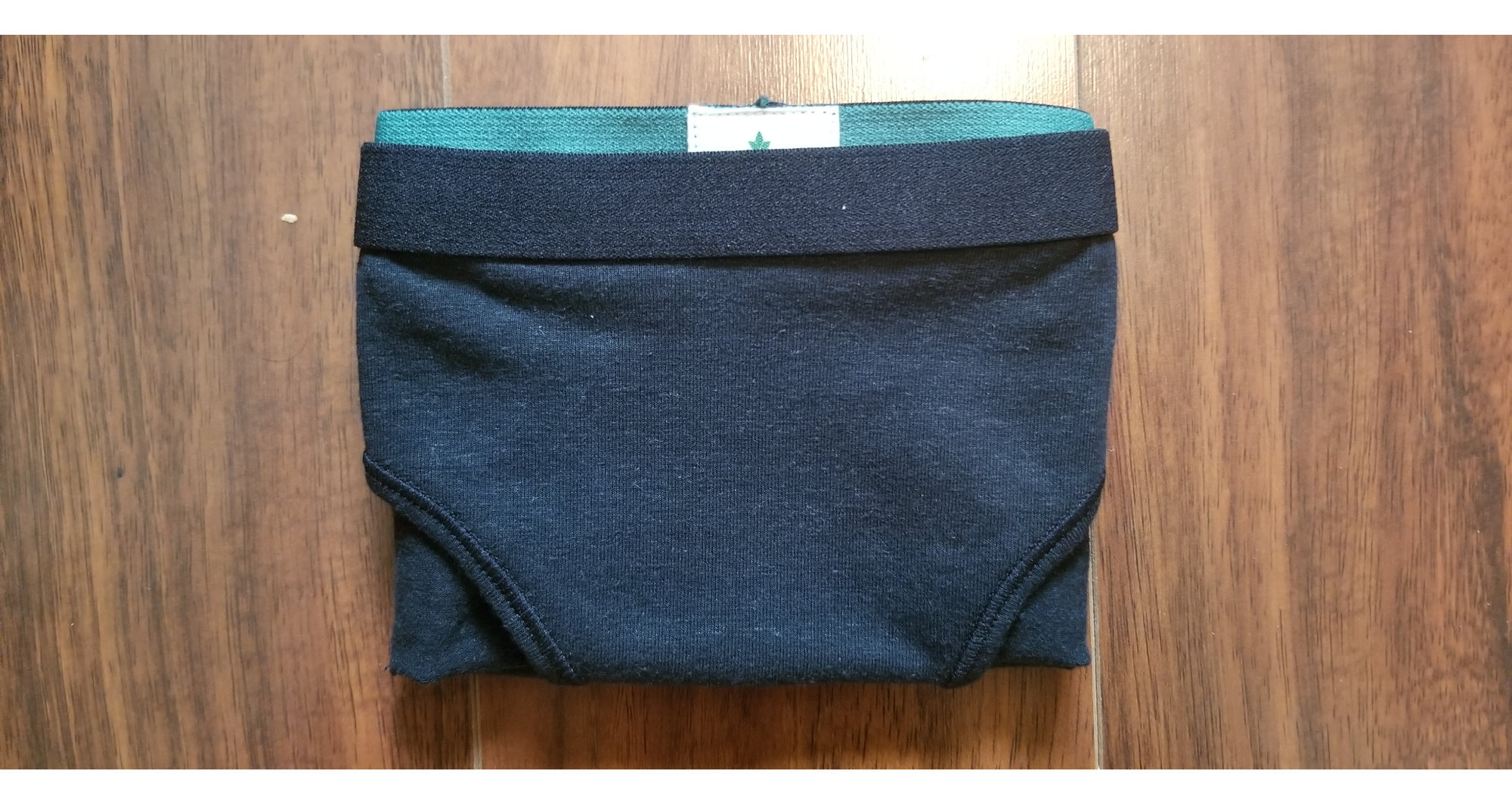 This one is the quickest and easiest way to fold underwear. It'll save you lots of space in your suitcase, but since this method has no tucking it may be easier for your underwear to unravel (FYI).
Place your underwear down on a flat surface with the booty side up and the waistband furthest away from you.

Make sure your underwear is nice and smooth, then bring the bottom part up towards the waistband. This should bring the crotch side of the panties back up to face you.

Bring one side of the underwear into the middle and then the other until you've got a little rectangle or square.

That's it! Flip it over smooth-side-up and put those babies in your suitcase.
This method is similar to how to ranger roll underwear, although it's been adjusted to specifically suit panties! This is another effective method for how to fold underwear for travel because it's compact and uses tucking so your undies should keep their folded shape even if they get tossed around a bit in your bags.
Lay your underwear flat on its front (so booty side up again) with the waistband closest to you this time.

Make sure your underwear is smooth. Grab the waistband and start tightly rolling it up until you get about half way up. This should leave you with the narrowest part of your panties (the crotch) still smooth and face down while the widest part is in a tight roll.

Flip your panties over. The crotch part should still be unrolled but facing you now with the rolled bit right under it.

Grab each side of the rolled part of your panties and fold it into the middle one at a time. The two rolled up bits should overlap at the top with the crotch part still hangin out unrolled. It will look like a weird little bowl.

Take the crotch part and fold it up toward the top. Now you should have your little panty burrito.

Place your thumbs on top of your undies bundle and put an index finger on each side of the waistband underneath. There should be a little pocket at the top and using your index fingers you can push the waistband up until your undies are nicely tucked.
HOW TO PACK BRAS/BRALETTES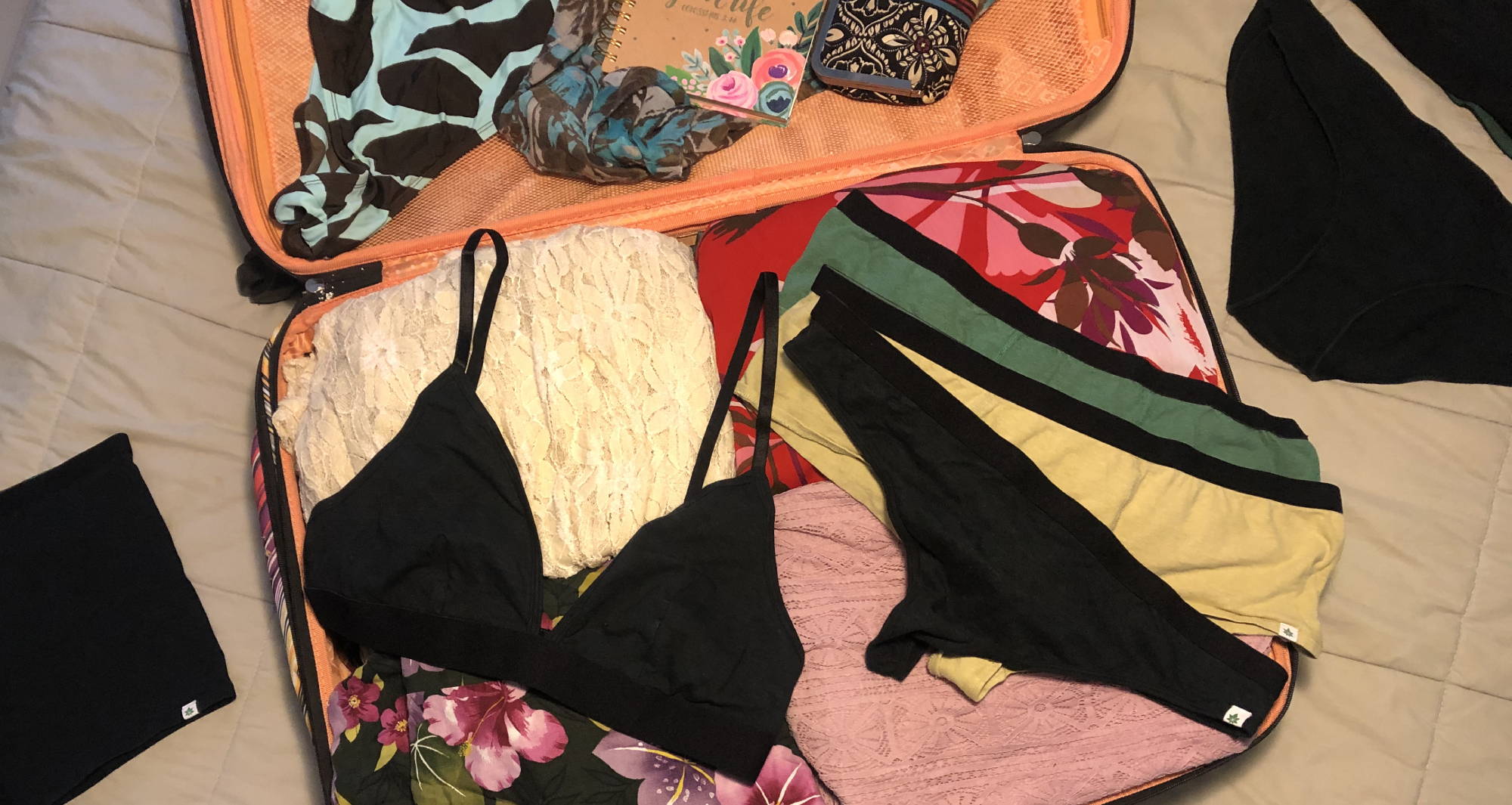 All my bra-wearing folk probably know that it's more of a hassle to pack the boulder holders, especially if you prefer structured, underwire bras. Let's take a look at how to pack bras so that they take up less space but don't become deformed in any way.
If you're bringing several underwire bras, stacking them on top of each other is a good way to ensure they maintain their shape. If you've only got the one underwire bra, you can use some of your folded undies to stuff the cups so they don't collapse. Try to pack your underwire bras at the top of your suitcase so they aren't weighed down by other clothes.
Unlined, wireless bras, like the racerback bralette or the triangle bralette, are super easy to pack. All you have to do is fold the straps down into the main part of the bra and then fold the bra in half. You can even just stack your bralettes without folding them since they're not bulky and won't take up a lot of space.
HOW TO PACK UNDERWEAR FOR TRAVEL: BONUS TIPS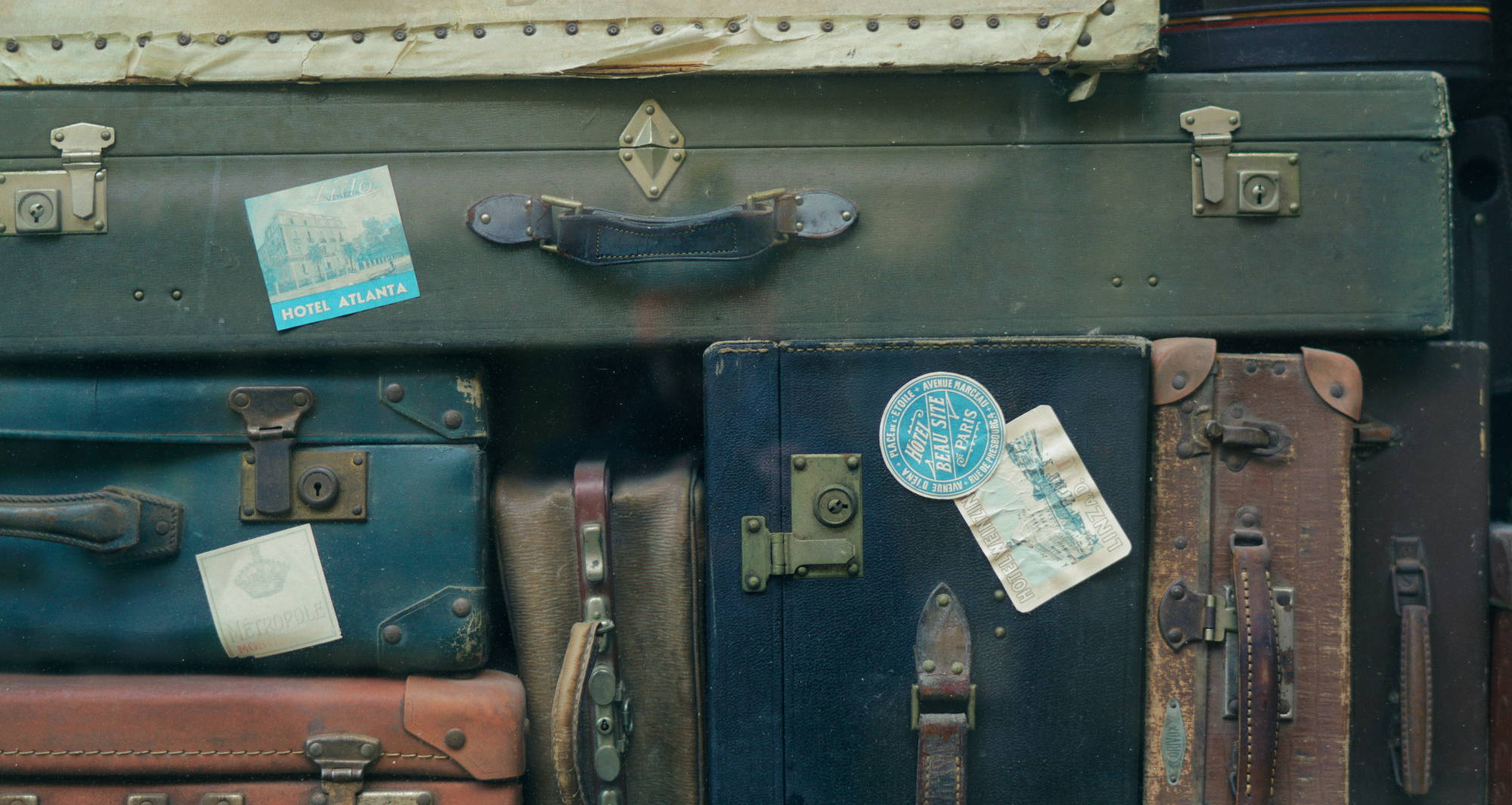 1. BRING SOME ECO-FRIENDLY DETERGENT
The easiest way to reduce space in your luggage is by simply bringing less. If you travel with a tiny packet of laundry detergent, you can wash your undies pretty much anywhere that has a sink! And, knowing how to hand wash underwear has a ton of other benefits!
2. BRING HEMP UNDERWEAR
Hemp makes for some of the best travel underwear. Period. It's antibacterial, breathable, and moisture wicking, meaning that it's more likely to protect your privates from swamp crotch and any nasty bacteria you can cultivate on long travel days. Hemp has had quite a history but there's a reason why it's been used all around the globe for many centuries in various applications from textiles and rope to beauty products and health supplements!
3. BRING SOME MOISTURE PROOF CLOTHING BAGS
This is a good practice to have for any destination but especially places where you'll be doing a lot of swimming or face potential rain exposure. Keeping any wet clothes and dirty laundry in sealable, waterproof bags will prevent your other clothes from getting musty or stinky.
4. PACK BRALETTES
When it comes to travel, the bralette vs bra question is easily answered. Bralettes are much simpler to travel with! They can be folded easily and won't lose their shape. They also take up a lot less space than underwire bras, and are less likely to get damaged on the road.
CONCLUSION: HOW TO FOLD UNDERWEAR FOR TRAVEL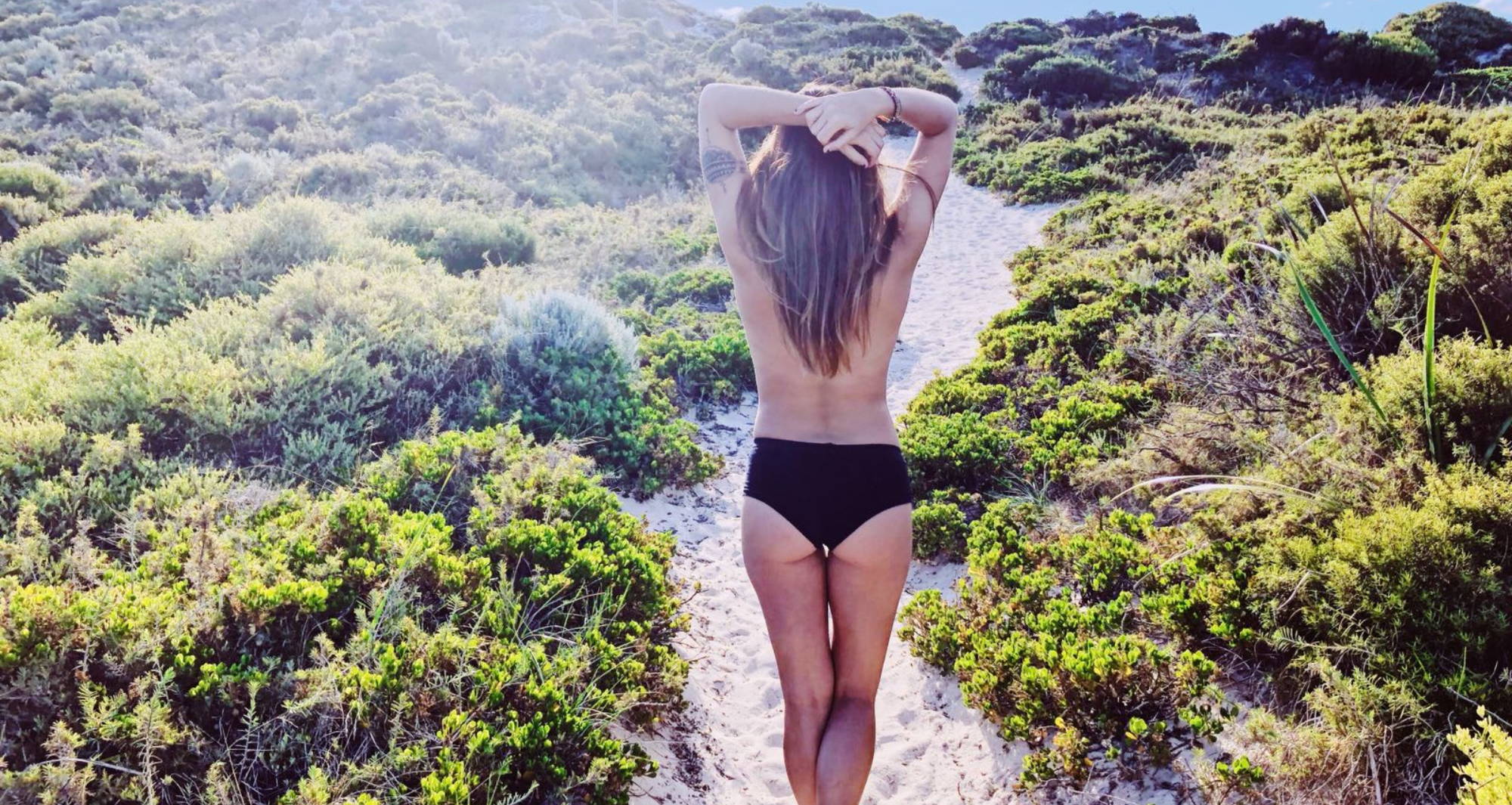 There you have it, folks! A complete guide to folding your underwear for travel! Are you intrigued? Will you try out these methods the next time you're getting ready for a trip? I sure will! This is my official goodbye to haphazardly stuffing all my undies in a bag!
If you're ahead of the game, how has knowing how to fold underwear for travel improved your packing process? Let me know all your thoughts in the comments! Happy travels, everyone!