Posted on
|
0 Comments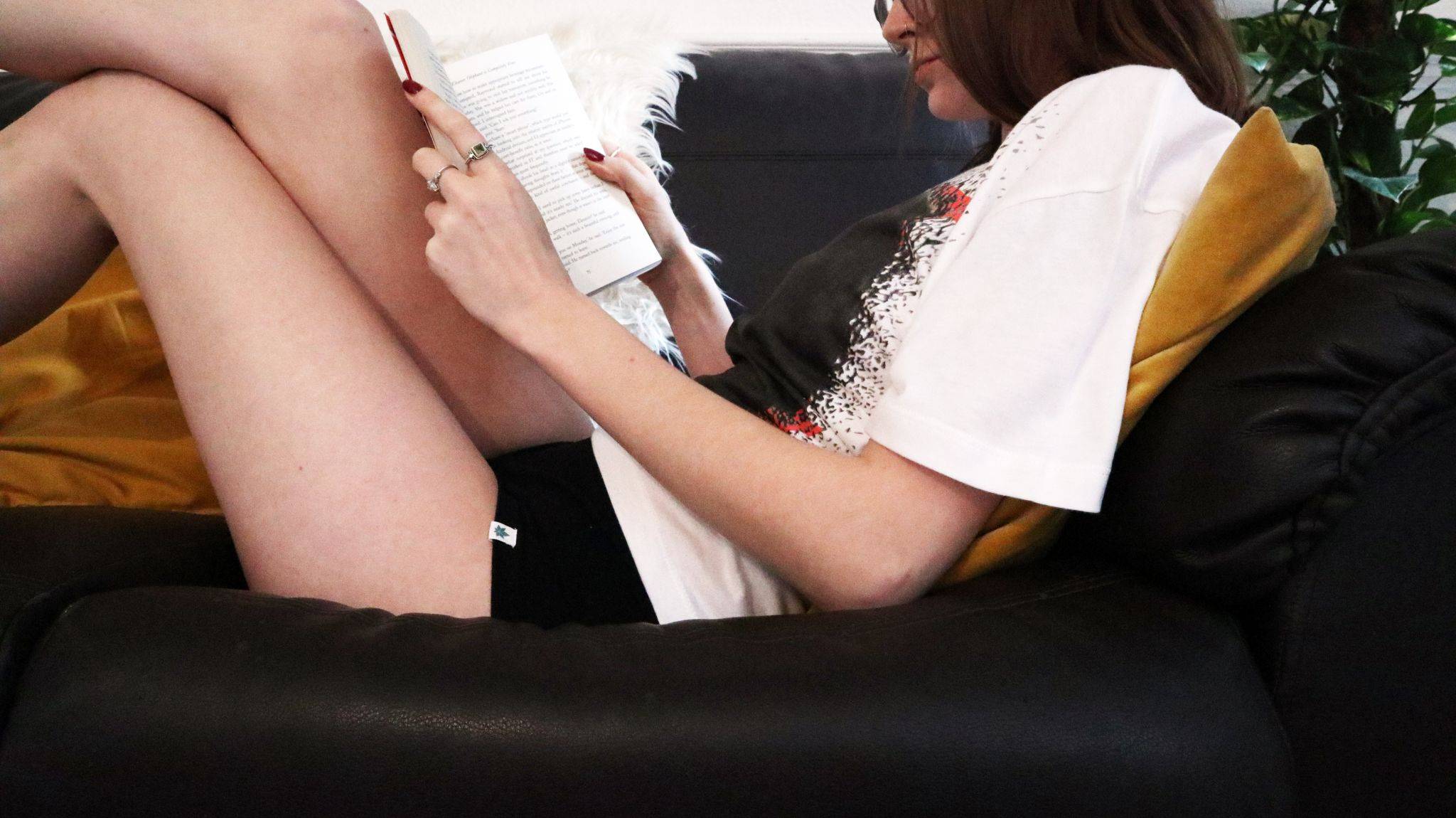 ---
Hemp has long been known as the miracle crop for its versatility and one of the best uses of hemp would be hemp clothing. Hemp is arguably the most sustainable fabric you can find to create apparel. It needs little to no pesticides to grow, uses very little water and helps to replenish the soil so that a new crop could grow shortly after harvest. Hemp also grows super fast and can grow in almost any climate.

Some advantages of hemp clothing include:
It's Strong:
Hemp fiber is super strong and durable and in fact much stronger than cotton which also makes hemp clothing long lasting.
It's Anti-Microbial:
Hemp fabric also is naturally anti-microbial, anti-bacterial with odor fighting properties keeping you safe from harmful bacteria the natural way.
It's Environmentally Friendly:
Farming hemp is done in a very eco friendly way since there are little to no pesticides used to farm, uses very little water to grow and is a readily renewable resource.
It's Weather Resistant: Hemp clothing is known to keep you cool in the summer and warm in the winter. Hemp fabric also has very high levels of UV protection keeping you perfectly safe from the harmful effects of the sun.
Hemp fashion is still in its infancy however there are many hemp apparel brands making big strides to grow the hemp clothing industry. If you are into living a sustainable lifestyle and have been into sustainable fashion only wearing sustainable clothing and haven't tried hemp clothes yet, well there is something wrong. Hemp being the most sustainable and natural fabric for clothes, I don't see why you don't replace all your clothes with 100% hemp clothing.



Here Are 5 Industry-Leading Hemp Clothing Brands:
To make your hemp shopping experience easy below we have comprised a list of 5 hemp apparel brands leading the way:
---
Recreator started in the year 2012 and has had a vision to create key relationships with the hemp fiber supply chain both in the United States and abroad. They have a slogan, "From seed to stitch", meaning they are very involved in their supply chain starting from the hemp seed until they stitch the final pattern pieces together creating your hemp garment.
Recreator has been involved in helping push the legalization of hemp farms throughout the United States of America. They have also helped ensure the hemp they source from overseas markets are produced with sound ecological principles, while working with many hemp farmers stateside to develop new methods to grow and mill hemp locally.
Recreator has many hemp t shirts available for both men and women in many cool designs. Their 100% hemp t-shirt is our personal favorite :) They also supply hemp sweats, tank tops, leggings, hoodies, hemp hats, bandanas, etc. You should definitely check them out if you are looking for a reputable hemp clothing brand.
---
Hoodlamb is based out of the Netherlands and has been a long time innovator in hemp fashion. In fact, they were the first company to make a winter jacket made out of hemp. Hoodlamb is also very active in the cruelty free community ensuring all of their hemp jackets are made without the harm of any animals during the process. To back this they are also a PETA Approved Vegan brand and all of their hemp jackets are naturally free of harsh chemicals and toxins.
If you are in the market for a new jacket of any sort, you should definitely look into Hoodlamb as they are the leaders in jackets made from hemp. They have gotten a lot of distribution recently, so you can order from their website or from any of their resellers worldwide. It seems their main distribution are in Europe, Canada and USA.

---
Hempys have been in the game for a very long time and have a very wide selection of hemp products from hemp apparel, hemp body care products, hemp candles, hemp craft supplies, hemp wallets, hemp belts, and many more hemp accessories. Their core value is long term sustainability in everything they do. They truly believe that hemp can save the world and are out to do just that with their environmentally friendly products.
Hempys is another hemp company that has a very wide selection of hemp products, probably due to the fact that they have been around since since 1995. They supply everything from hemp beanies, hemp wallets, hemp caps, hemp belts, hemp lip balm, etc. They also have a very big selection of hemp cord and hemp twine as well as hemp napkins and hemp pet products. It is worth a visit to their website if you are in the market for any of the items they offer.
---
Jungmaven is another hemp clothing brand that has been making big strides in the hemp apparel industry. Based out of Washington state, they have been supplying hemp clothing for many years. The founder, Robert Jungmann, has made big strides in raising awareness for hemp clothing, generating a lot of publicity over the years. They have even launched a campaign called, "Hemp 2020", raising awareness of the positive environmental impacts of hemp farming. They see hemps potential to mitigate climate change as one of the greatest opportunities of our generation. They are set to get everyone in a hemp tee by the year 2020.
Jungmaven has set big goals in the hemp apparel industry and we should help support them to create awareness for hemp used in clothes. They have a big variety of hemp clothing options to choose from from shirts, hats, hoodies, shorts, sweatshirts, hoodies, tank tops, pullovers, socks, etc. All of their apparel is made for both men and women and have many cool designs to choose from. You should definitely check out Jungmaven if you are in the market for some cool hemp clothing options.
---
Last but not least, WAMA Underwear has been pioneering the way as the leaders of hemp underwear. Supplying hemp underwear for both men and women in boxer briefs and hipsters styles. With all the benefits that hemp has as a fabric, it is easy to see the best application for hemp would be hemp underwear. If you are new to hemp clothing, we suggest you start with hemp underwear as it is a garment we all wear and is closest to our bodies. It is also the area where we carry the most bacteria and odor, giving you all the more reason to switch to hemp undies.
WAMA Underwear is a PETA Approved Vegan brand meaning the whole production process has been done without harming a single animal. They are also Green America Certified showing leadership in the green business field and are committed to a positive social and environmental change.
WAMA Underwear truly believes that everyone deserves to cover their privates with a natural fabric like hemp. They also make it super easy for you to try your first pair of hemp underwear by giving you 20% off your first pair + free shipping. You are also backed by their no questions asked guarantee when they mention, "If for any reason you are not happy with your first pair of underwear, we will send you a new size, color or issue you a refund. No questions asked & no returns needed." So what are you waiting for? Go ahead and protect your privates with a natural fabric like hemp :)



Conclusion
The most sustainable fabric, hemp, has been illegal and hidden from us for many years. Hemp has been illegal to cultivate in the USA, federally, for way too long because of its close cousin, marijuana. Fortunately, people are slowly starting to become aware of the fact that hemp is not a drug and is a very versatile plant that we should be making great use of.
You may ask, if hemp is such an amazing premium fabric, then why don't more brands release hemp clothing. Well, unfortunately, hemp is a tiny industry and hemp textiles can only be found in a few countries worldwide, with China owning the majority share. Also, since hemp fabric is such a tiny industry, this makes the cost of hemp very expensive. Another big reason why big clothing brands don't release hemp clothing is that it simply costs too much to educate the customer about the benefits of hemp, making it even harder to profit. Many advertising channels may also ban your ads due to marketing something, "illegal", when it is just clothes. Sounds unfortunate, but it's true. Thankfully, we are slowly becoming better and more aware in our society.
The clothing industry is the second biggest polluter of the world and we need to make a stop to this. We cannot allow our love for fashion to continue and pollute the world that we all live in. Luckily, the 5 hemp clothing brands listed above have made it super easy for us to help do our part. We must all do our part by buying from and supporting hemp clothing companies to not only increase the awareness of hemp but to do our share in helping save the planet. #HempCanSaveThePlanet
If there are any other leading hemp clothing brands that we have missed please share them with us by commenting below! We would love to hear from you!